Not old-fashioned 2
Branching from
previous post
on automotive history. In the realm of nations and wars, the saying "History is written by the victors" is dangerously false because there is no such thing as One History. Each nation always writes its own history for the consumption of its residents and students. Winners make fatal errors when they ass-u-me that the loser has adopted the winner's history. WW2 happened
because
Germany's history of WW1 was opposite to the Brit/US history. We ass-u-me-d that our delusional Wilsonian story about "democracy" was true. In fact the German version and the Middle Eastern version were closer to the truth, and today's conflicts continue to prove them correct. Since 1965 we've been creating a lot more history in the form of pointless wars, from Vietnam to Iraq to Yugoslavia to Afghanistan to Iraq again to Libya to Syria to Egypt to Ukraine and now back to Yugoslavia again. We're still running our infantile Wilsonian delusion about "democracy", and we're generating a whole lot more
correct
stories in the minds of the ethnic groups we destroy and starve and refugize. One million dead, ten million refugees. The dead don't know anything, but their relatives and friends do, and the refugees do. All of them have precisely accurate and highly detailed immediate memories about USA STRONG, and we still keep running our bizarre little Clutch Cargo animation about "democracy". = = = = = In the realm of industries and technology, "History is written by the victors" can be partly true because we do usually end up with One History of each subject. When the subject is strictly commercial, Victor simply means the sales winner. GM has been able to write the story of auto technology and styling since 1935 because GM has been the winner in most years since 1935. So the '53 Plymouth was "old-fashioned" even though it was objectively more modern than any '53 GM product. Why? Because GM sales were waaaaay ahead of both Ford and Chrysler in '53, and because Harley Earl knew how to use publicity better than anyone else in the business. We also adopt GM's story of technology. We know that GM invented clashless shifting in 1929 even though the Ford T had always been clashless. We know that GM invented the auto trans in 1940 even though
Sturtevant
actually produced a car with an automatic in 1905. We know that GM has always been the style leader, even though its actual styling was generally 3 or 4 years behind the style leader. We know these things for sure because GM won the sales race in most years and thus GM gets to tell us what we know. In the realm of personal computers, we've adopted Bill And Steve's Excellent Altair Adventure as the complete story, skipping the
100 years of Hollerith/IBM
that came first, and more importantly skipping the 20 years of DEC's
personal
computers that came first.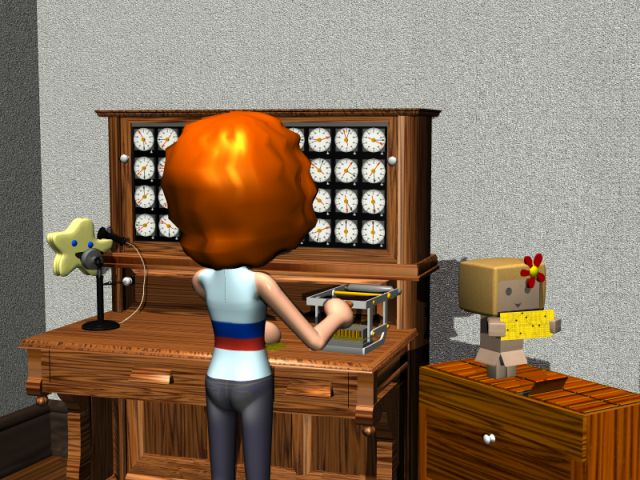 Some technology stories are so simple that no rewriting is needed. Morse vs Wheatstone, Bell vs Gray, Edison vs Davy on lighting, Westinghouse vs Edison on power distribution, Marconi vs Fessenden, Armstrong vs DeForest. The winner had better resources and better connections, and was ready and able to turn the idea into a practical and salable product. Not really a conflict, no question of unfairness. You can sometimes say that the losing concept was technically superior, but that's only semi-relevant. If you can't make people want it, superiority doesn't exist. Other tech histories
are
blatantly unfair. The transistor story has been hijacked by the Quantumites, who had no part in the actual development. The idea was 100 years old in 1947, solid-state diodes were 40 years old, and the patented solid-state triode was 20 years old. Bell Labs got there first because they had deep resources and no hurry. The transistor, and every solid-state development thereafter, resulted from improvements in metallurgy, materials and manufacturing. Materials science is unromantic and modest, not inclined to grab credit and write history. Quantumites are arrogant bullies who want to rewrite everything to fit their bizarre delusions. QUANTUM STRONG = USA STRONG.
Labels: 20th century Dark Age, STRONG!