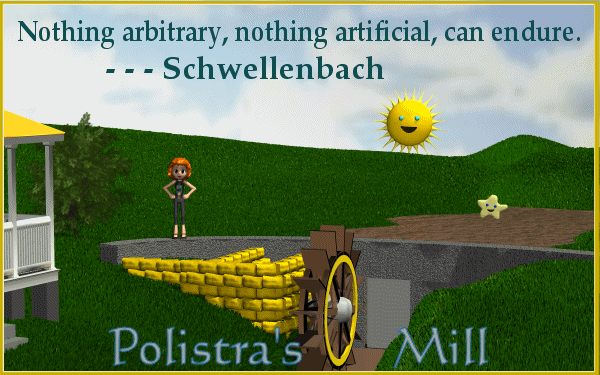 No slopes, all cliffs
Yesterday I
noted
college presidents stating clearly and openly that their job is to kill their students.
Now we have
the UK "government" stating clearly and openly that the "government" is not supposed to resist evil.
A bill drawn up by Lord Falconer, a former Labour lord chancellor, to legalise "assisted dying" – allowing doctors to prescribe a lethal dose of drugs to terminally-ill patients – is before the House of Lords. Peers are expected to vote on the plans in the next four months. The decision by the Belgian parliament last month to extend assisted suicide to children led to fresh warnings that any legalisation, however strict the safeguards, could become a "slippery slope".
The slippery slope no longer exists. In matters of basic good and evil, all slopes have become cliffs. Looking at it in engineering terms: Legislation is a step function. A new law is a cliff. In ancient times we had peculiar filters called
"churches"
and
"families"
that cushioned the step function; in some cases they were able to eliminate it entirely. Cultural storage and physical storage provided a countervailing source. People could rely on "churches" for moral guidance, and could rely on their
cellars or silos or reservoirs or bank accounts
for subsistence.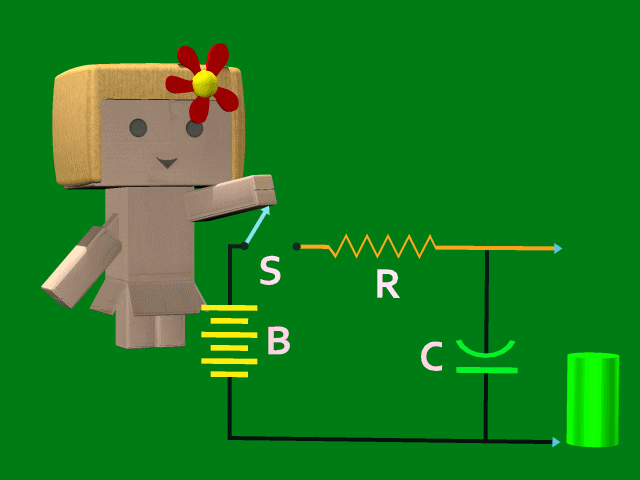 [Abbreviations: B = Battery or Bernanke. S = Switch or State. R = Resistor or Regulations. C = Capacitor or Culture.] = = = = = = = = = = = = = Now those filters are extinct. No capacitive filtering, no inhibitory feedback. No cultural storage, no financial storage, no source of power to counter the government. In place of cultural storage we have Apple and Google and Antipope Miss Francine, eagerly anticipating and augmenting each new evil theory. In place of financial storage we have Quantitative Counterfeiting, eagerly generating new false "money" to amplify the decisions of government.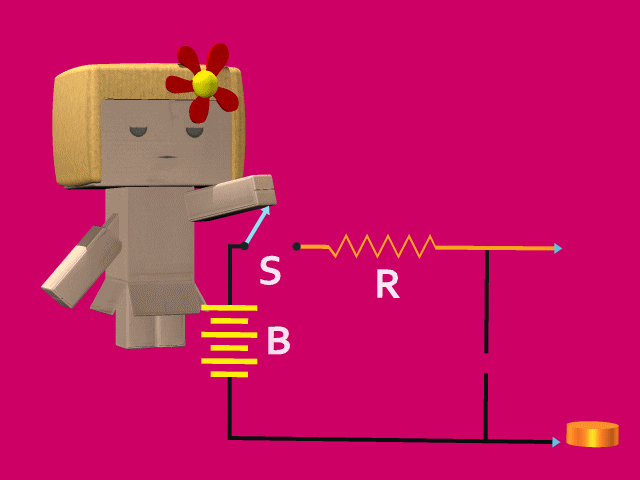 Now here's the nice straightforward statement:
Several other ministers and senior MPs and peers have previously signalled support for the move. Mr Lamb said he was now convinced that "the State should not stand in the way" of people determined to end their life, as long as strict safeguards were in place.
Get it?
The State should not stand in the way of evil.
Too bad old Churchill wasn't aware of this British concept. Would have saved him, and his nation, a fair bit of trouble.
Labels: Danbo, rethinking Islam
Funny vs Not funny
It's fun to watch AFV-style
fail clips.
Teenage dickheads jumping off buildings or skating up walls or riding bikes without hands. You know what's coming but the dickhead doesn't. He (or his testosterone) believes he can do ANYTHING. I'm immune from the laws of Nature! Woo hoo! Surprise! Gravity doesn't care if you're cool. Ha ha ha, asshole! What did you expect? = = = = = Not so funny when major nations do the same thing. Coolness doesn't exempt you from the basic laws of economics, nor does it exempt you from the laws of human behavior. EU believes that Gaia will protect it from economics. We can do ANYTHING! We don't need to produce any steenkin energy, because Gaia will provide! Oops. In reality it wasn't Gaia, it was Gazprom. And Gazprom can turn off the valve any time Russia is displeased with your behavior. If the EU elites were only depriving
themselves
of energy, justice would be served. But of course they're mainly depriving poor and elderly Europeans of energy. Thousands of people already die each winter because they can't afford Gaia, or because Gaia requires the government to flood their homes; and thousands more will die if Russia turns off the valve. = = = = = Not so funny when major institutions do the same thing. Idaho's legislature passed a law allowing licensed and trained people to carry concealed weapons on campuses. Mass killers are not dumb. In fact they are smarter than educrats. They know the odds before they enter a place. When the odds are not on their side, they pick another target. This law is an attempt to improve the odds. But educrats and students are
resisting the law.
They believe their Gaian coolness is sufficient to protect them from bullets. Even worse, the educrats are promising to spend millions of dollars to
guarantee
that no good people will be able to carry guns on campus. Nothing less than MAXIMUM VULNERABILITY will do! We're going to depend entirely on Gaia, and we're confident that she will take care of us entirely! = = = = = The solution in both cases is obvious, or at least it WAS obvious until mass insanity beyond insanity beyond insanity beyond insanity beyond insanity beyond insanity beyond insanity infected the West in recent decades. If you don't want to be vulnerable to blackmail and bullets, you need to be self-sufficient. Live cautiously and frugally, produce real value, MAKE THINGS, STORE THINGS, stay inside the laws of Nature and economics and behavior. Listen to 5000 years of wisdom. None of this is new. All of the experiments have been performed millions of times, and the data is firmly established. Of course bad things will still happen. You will sometimes fail, you will lose some battles and you will die in the end. But you will fail less often and you will live with less fear.
Annoying PSA
All the local radio stations have been running a hugely annoying PSA, or maybe a paid ad, about some sleep disorder that supposedly troubles blind people. The ad starts out "Now here's something you don't hear on the radio: a totally blind person." Something you don't hear??? Nonsense. Quite a few radio personalities have been blind or nearly blind, and it wasn't something that 'came through the speaker'. Even if all the voices you heard on radio were blind people, you
wouldn't know the difference.
It's irrelevant. Hearing problems
do
come through the speaker, because deaf people have strange articulation and poor voice resonance control. When Rush suddenly lost his hearing, it was blatantly obvious. The speaker in this PSA then claims that blind people have trouble sleeping because they don't sense light and dark. Maybe so, but if that's really the worst thing about being blind nowadays, it's a piddly thing. I don't understand the problem anyway. Light doesn't affect my sleep one way or another, because I have these strange appendages called EYELIDS. Most other people seem to have EYELIDS as well, and I'm pretty sure they close them when they intend to sleep. I've lived alone for a long time, so it's possible I'm not up to speed on the latest fashions in eye accessories; maybe other people have stopped using their eyelids to block out light. Maybe I'm the last remnant of an old obsolete practice. Maybe I'm the only person in the world whose sleep is affected more by sound than light.
Gödelment
Idiot Obama has just declared sanctions against himself.
... the White House has issued a presidential executive order authorising sanctions against "individuals and entities responsible for activities undermining democratic processes or institutions in Ukraine".
The US Gödelment was the prime mover in starting this whole mess:
US Assistant Secretary of State for Europe, Victoria Nuland said: "Since the declaration of Ukrainian independence in 1991, the United States supported the Ukrainians in the development of democratic institutions and skills in promoting civil society and a good form of government - all that is necessary to achieve the objectives of Ukraine's European. We have invested more than 5 billion dollars to help Ukraine to achieve these and other goals. "
Therefore we are imposing sanctions on ourselves. Gödel would understand. Nobody else will. More broadly and seriously: Russia vs EU is a battle between real value and false theories. Post-Soviet Russia has focused strictly on self-sufficiency. It has maintained and expanded its manufacturing and resource sectors, producing real things that can sustain its own people and bring in money from exports. EU has focused on the three horsepersons of the modern apocalypse: "Global Warming", Die-Versity, and Free Trade. It has destroyed industry and mining and resources to maximize the profits of the Carbon Credit Traders. It has lost the loyalty of normal people by giving absolute total power and Aristocratic Privilege to criminals and fags and gypsies. It has outsourced industry to maximize the profits of the financial sector. Russia has done the opposite in each case. Result: Russia needs nothing from EU, and normal Russians are willing to defend their country. Not a full-fledged apocalypse, but a stinging defeat for EU.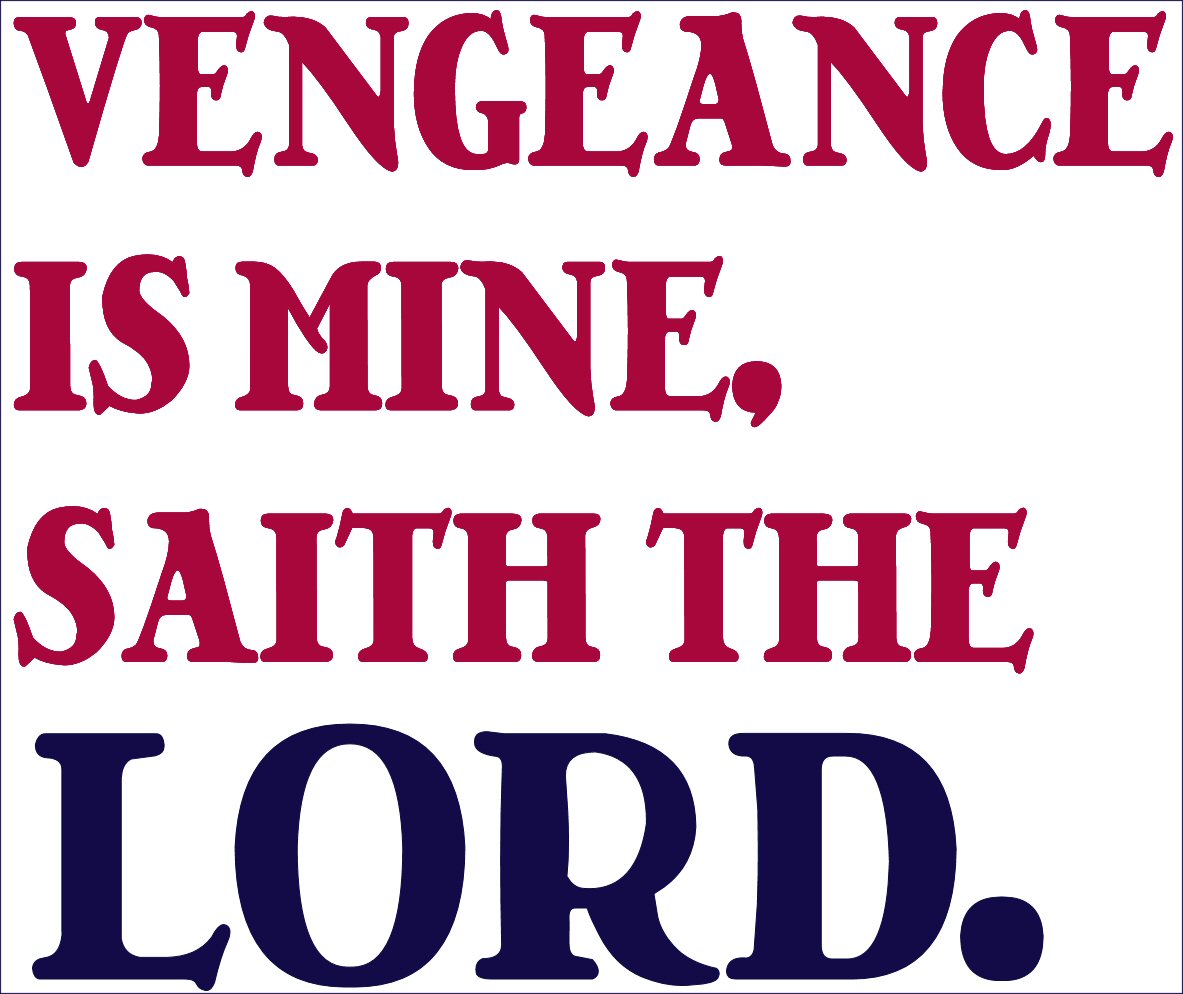 Squishy arrow?
NPR ran a
feature
on a modern jazz violinist who made new arrangements of some extremely old Southern songs. One of the songs was written in a modal scale, and the violinist caught the mode precisely. Shivered my bones. Music brought straight up from 1400, skipping the Tempered Scale entirely; but without the academic harshness that usually accompanies such modal stuff. Reminded me of
Winifred Jacobson's
1948 attempt to bring back Baroque. The same pure loyalty to old sources, sweetened by a modern sensibility. Like a tree drawing from a deep artesian source to build new fruit. Water that hasn't been touched by modernity, jumping seamlessly through the strata.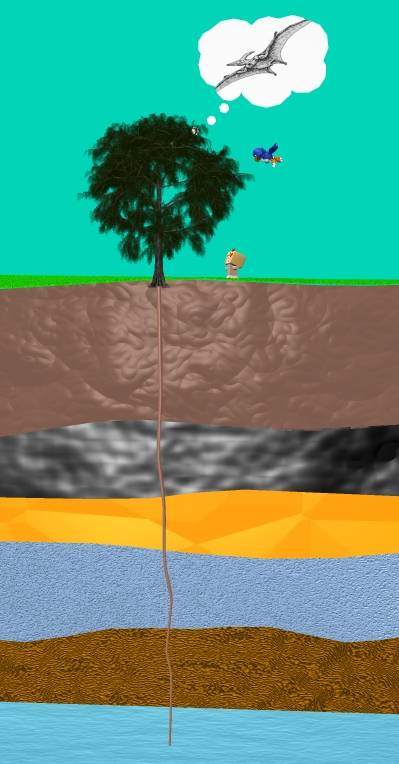 If trees have awareness (and I don't see any possible reason why not**) ... Is their time permanent? Does a creature without a destined end
feel
time without an arrow? Time all at once? Mature religions attribute an arrowless time to God's awareness, so the concept is part of our human genome just as a modal tune is part of my hillbilly genome. = = = = = ** Why not: This ponderation was triggered by my perpetual annoyance with a tunnel vision shared by Commie behaviorists and Catholic intelligent design advocates. Both of them insist on drawing a bright and impenetrable line between humans and the rest of nature, and insist that ONLY humans have awareness. I understand why the ID'ers draw the line. "Created in his image" and all that crap. I don't understand why the Commie behaviorists draw the line.
Inside
the range of the human species, behaviorists refuse to draw any lines based on genes. This means quite simply that they are NOT SCIENTISTS, because the lines between genotypes are perfectly well established by secular methods. At the same time, they constantly apply conclusions from pigeon and rat experiments to humans. If their basic rule could be described, it would be like this: There are no differences among humans. Any behavior shown by one type of human must be common to all humans. There is a sharp but one-way line between humans and other animals. Results obtained on rats always generalize to humans, but human qualities like empathy and awareness do not exist in rats or dogs or anything else. This doesn't make the slightest lick of goddamn sense.
Labels: Danbo, Grand Blueprint, Smarty-plants
Always worth reading 2
I always read the NWS 'forecast discussion', though I don't understand half of the meteorology jargon. It provides a detailed picture of what's likely to happen, and it occasionally yields a hidden gem of poetry!
DISCUSSION... Today through Thursday...A pair of surface low pressure centers will whirligig around each other just offshore through the next 36 hours...each in turn flinging it`s complex of warm fronts and occlusions through the forecast area. These frontal surface lifting mechanisms will be well fueled with deep fetches of Pacific subtropical moisture. Satellite indicates the offending lows pirouetting on the Pacific dance floor along 140W latitude. The first warm front appending from the northern storm is forming over the forecast area at this time and will push through this morning followed immediately by an occluded front which is approaching the Pacific coast at 2 am. A short but perceptible break period will occur this afternoon (from steady moderate rain in the morning to simply scattered/numerous showers in the afternoon) before the southern storm of the couplet hurls it`s warm front through the region tonight for another wet overnight period.
With the aid of some Jesus-on-toast imagination, you can almost see it....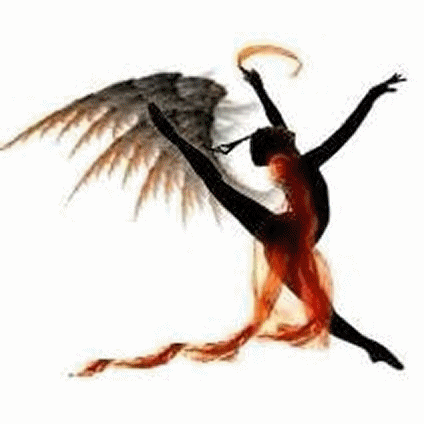 Two paths diverged
Here's a chain of thought that led to a plaintive question. I was thinking about the
odd US 'nation-building' experience
in Russia during WW1. We were working with Czechs (who were supposed to be part of the Axis) and we were working with Japs who later mounted a war
against
Russia during the '30s. Led me to our later 'nation-building' in China during and after WW2. My father spent his Navy tour in Shanghai, helping to train Chiang's military and government up to modern standards. Obviously it didn't work; Mao chased the Nationalists off the mainland shortly thereafter. Nation-building never works, but we never learn. We keep doing it. I wondered whether my father understood that his efforts were futile. He never talked that way; he seemed to enjoy his Navy time, and felt that he had been doing useful work. His generation didn't ask such questions. Why? Because FDR had given them a
genuine reason to trust the government.
FDR had provided
useful
jobs for people who needed them, and had
taken down
the bankers who caused the problem. He never insulted or disdained the culture and tastes and religion of working-class folks; never
shoved aristocratic Satanism
up their asses. So when FDR asked normal people to defend the country, they enlisted gladly because they
trusted
his judgment. I've been over all this stuff before, but a new question popped up this time.
Why don't modern presidents WANT to be trusted?
The experiments have been done and the data is unquestionable. How do you get people to trust your judgment? Do what FDR did. Bush had a chance to follow the correct path, and Obama had an even better chance. Neither followed. At every single point of decision Bush and Obama specifically chose the path that FDR had NOT taken. Are they surprised to find complete distrust and cynicism, or is this their goal? I dunno.
It's National Grammar Day!
Professor Polistra feels obliged to note this Day because it's in her sphere of influence. We're supposed to give a little extra attention to "grammatical" errors today... but in fact real grammatical errors are rare. For instance, CNN has a
little article
on the subject. With one exception, none of the errors shown in the pictures or the text are grammatical problems. All are spelling or punctuation errors. The exception is a sign in Thailand that warned: "Beware slippery!"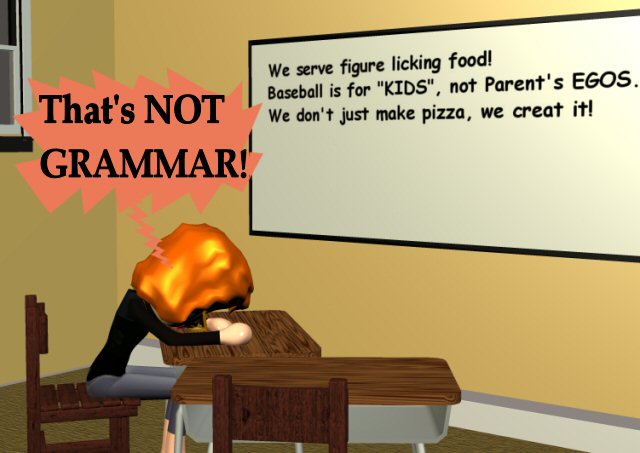 Plain fact: It's
very hard
for a native speaker of English to make a true error in grammar. You have to be a learner, especially a learner whose original language is far removed from Indo-European patterns. And CNN's pictures illustrate the point perfectly. = = = = = This plain fact is quite useful. Just after finishing the above, I noticed this typical bit of spam in my inbox:
Notice of eviction, Please be advised that your current dwelling has been condemned. The eviction proceedings are already in process. You are hereby ordered to vacate the premises no later than 03/28/2014 or face forcible removal. Any attempt to resist is futile. Contact our office without delay to make proper arrangements for a move out. We want to hope for you cooperation. Our contact details and judicial statement are enclosed to this notice. Real estate agency, Alison Smith
Might be scary if I didn't know this plain fact. It's not scary because I see "We want to hope for you cooperation" and "enclosed to this notice." A real estate
agency
named
Alison Smith
could not write those phrases because they are genuine grammatical errors. [Also, my name is not Notice of Eviction, though it would be an interesting name. Sort of like Daniel of St Thomas Jenifer. Or maybe I could Irishize it into Notice O'Eviction just in time for St Paddy's Day.]
Labels: Language update
Ou sont les rayons de lune d'antan?
Old Moonbeam has gone too far in the "clean and sober" direction:
"The problem with anything, a certain amount is okay," Brown said on NBC's Meet the Press. "But there is a tendency to go to extremes. And all of a sudden, if there's advertising and legitimacy, how many people can get stoned and still have a great state or a great nation? The world's pretty dangerous, very competitive. I think we need to stay alert, if not 24 hours a day, more than some of the potheads might be able to put together."
In a narrow sense he's right, and insulting his original constituency is rather brave for an American politician. Can't complain there. But if alertness is the crucial variable, why has Calif been in the vanguard on banning tobacco? Everyone has known for
400 fucking years,
and "scientists" are even starting to admit ever so carefully, that tobacco keeps you simultaneously
alert and calm.
That's why soldiers have always been smokers; that's why doctors and nurses until very recently were heavy smokers. Potheads will always be a small segment of the population, and they're not the same people who need to be alert. If you enjoy the mental looseness of a pot high, you were never going to be a competent soldier or nurse.
Okay, idiot. Try it.
Idiot Kerry is still making idiot noises. Tell you what, idiot: Why don't you go ahead and attack Russia? Maybe you can find 600 actual males in "our" milifairy, but I'll bet you can't. You'll have to send 600 mincing dancing prancing Tinkerbells, and the Russians will make mincing mincemeat out of them. Just like before. I don't have time to work up a new picture this morning, but this old one (though slightly out of context) should express Polistra's solidarity with the Russian side.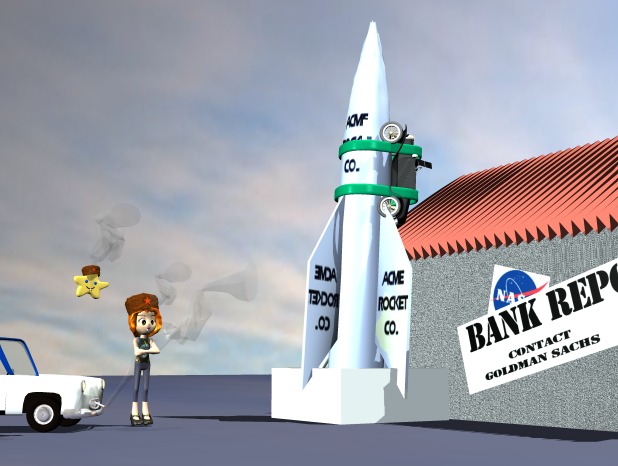 Russia is a functional and normal** country attempting to defend its own natural empire. America is a bizarrely insane and totally bankrupt country defending nothing but wacked theories and mindless fashion. ** Note: 'Functional and normal' does not mean 'nice'. Nations are not supposed to be 'nice' to foreigners. Repelling foreign threats, whether military or economic, is the main ingredient of 'niceness' to your OWN citizens.