No wonder.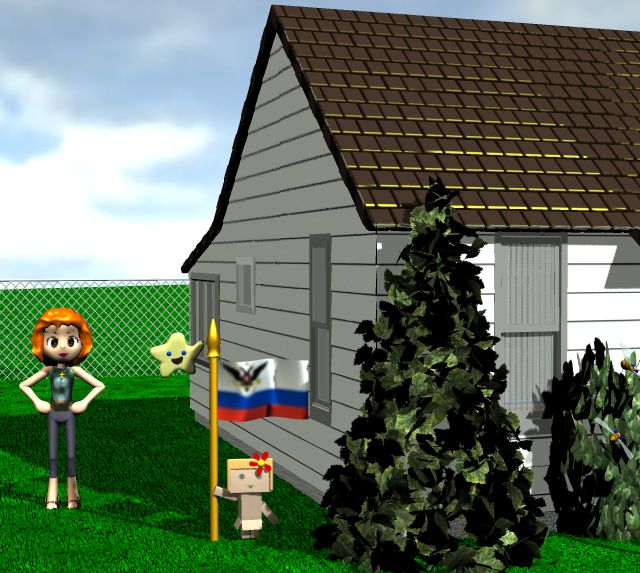 After making a picture of my house in the
context
of fixing wind damage, I looked back at an
earlier entry
here in which I traced the history of the house. Bored without a new work assignment, I decided to look into the first owners, Jim and Bertha Willis. Found them in the 1940 Census, and found obits for both. Jim was born in Howell County, Mo, and Bertha was born in Hazelton, Kan, near Joplin. After Jim and Bertha moved to Spokane in 1909, they first bought (or built?) a house three blocks south of here. I'm guessing 'built' because that house was built in 1910 and has a distinctly Missoura look. It still exists and I see it every day on my walks. I've noticed it because it's next door to
this slow construction project
which
still
isn't finished. Jim then bought or built this house in 1943 or 1948. (Date uncertain.) It's not clear why they wanted to 'downsize' out of a bigger and better house. Jim's birthplace in Howell County struck a note, because that's where my father's folks lived before they wandered out to Okla. Back to the Census. Grandpa and Jim wouldn't be there in 1940, but I hoped to find some indication of the names. Our family's genealogy listed West Plains as the residence of several ancestors, and Jim's obit listed Mountain View. Neither of those cities contained any of either name in 1940. But one township NE of West Plains contained a whole pile of Willises AND a whole pile of my father's folks. They were neighbors! No wonder this house suits me. = = = = = Semi-related sidenotes: (1) It's unlikely that my father's folks ever lived inside the urbane cosmopolitan metropolis of West Plains. Once he told about visiting some of them in the late '40s. They ran a ramshackle semi-farm "way out in the sticks" and they had never gotten around to building an outhouse. Peeing off the porch and pooping in the bushes was good enough for them. (2) The Census for Howell County included a place called Shanty Town. Haven't yet figured out where it was. It consisted mainly of Alsups and DeBoards, both of whom clearly favored VERY large families. (3) Broadly, Howell County resembles the Okla counties I searched earlier. Single-person households were extremely rare, maybe 2% of all households. Income correlated negatively with number of children, and domestic servants were common in middle-class homes. (4) One pattern that I
didn't
see in Okla: A correlation between names and income. Occupants of the more expensive houses or farms had hard clattery Yankee names like Victor or Ted or Katy or Rebecca. Names you can punch a timeclock with. Everyone else had soft Missoura names like Earl or Wade or Eula or Pearline. Names you can spend some time with.
Labels: Shack people - Cottage people