Overripe mirrors
The latest CIA release
from Wikileaks is just plain FUN. Assange has the GOODS on Deepstate, and can parry every thrust by CIA. Like all previous revelations, this isn't surprising. I know from direct experience that CIA has a longstanding habit of masking its sting operations as "Soviet fronts" or "Birchers". The "Chinese" and "Islamic" fronts are newer options following the same method. [Later for clarity: Some of these spies or radicals do exist in real life,
especially
the Chinese; but the more visible manifestations are usually CIA or FBI false flags.]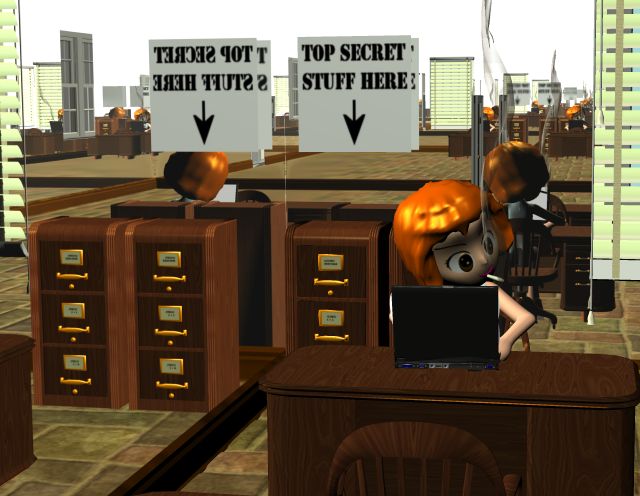 BUT: Thinking in hall-of-mirrors style, this is
too much fun.
The code is right out there in good straightforward C++, and I can 'run' it by eyeball easily. This smells like overripe low-hanging fruit. If I wanted to write a source-obscurer for spooks, I wouldn't want the source code for the source-obscurer to be so nice and eyeballable. I'd want several levels of obscurity in the source code for the source-obscurer. The original would be written directly in hex opcodes for the CPU, and the original would never be on disk or paper. I'd write it in RAM, set it loose, then smash the RAM. I'm sure real spooks could take the obscurity a dozen levels deeper than I can. Counterthought: It's certainly possible that CIA has grown sloppy and cocky after several decades of controlling everything via two forms of blackmail:
monetary threats by bankers
and threats of violence by Sharpton and Soros NGOs. When you feel absolutely protected, you tend to stop locking your doors. This angle feels less likely but could be true.
Labels: Age of Stings