What should they wear?
"Scientists" are planning a tiresomely predictable anti-science march on Ira Einhorn Memorial Murder Your Girlfriend And Stuff Her In A Trunk And Let Her Rot Day, typically abbreviated as Earth Day.
Somebody asked
whether the "scientists" should copy the Womxn's March, in which the womxns wore pink cunts on their heads. If not cunts, what would be appropriate headgear? "Scientists" already have appropriate headgear. The rest of the costume needs more attention. They should follow the fashion tendencies of the Laputa Projectors, since they're
already following
the Projectors in all else. Here's the relevant text from Swift: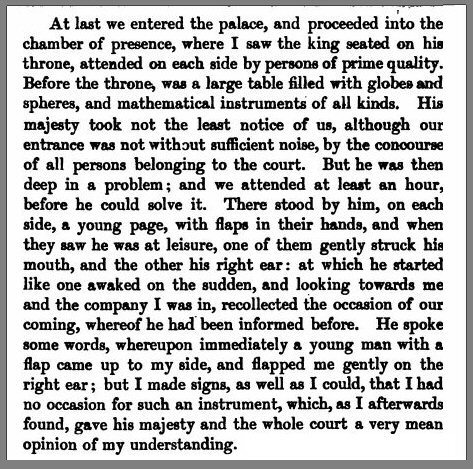 An earlier illustration of the Projector and the Page with Flapper: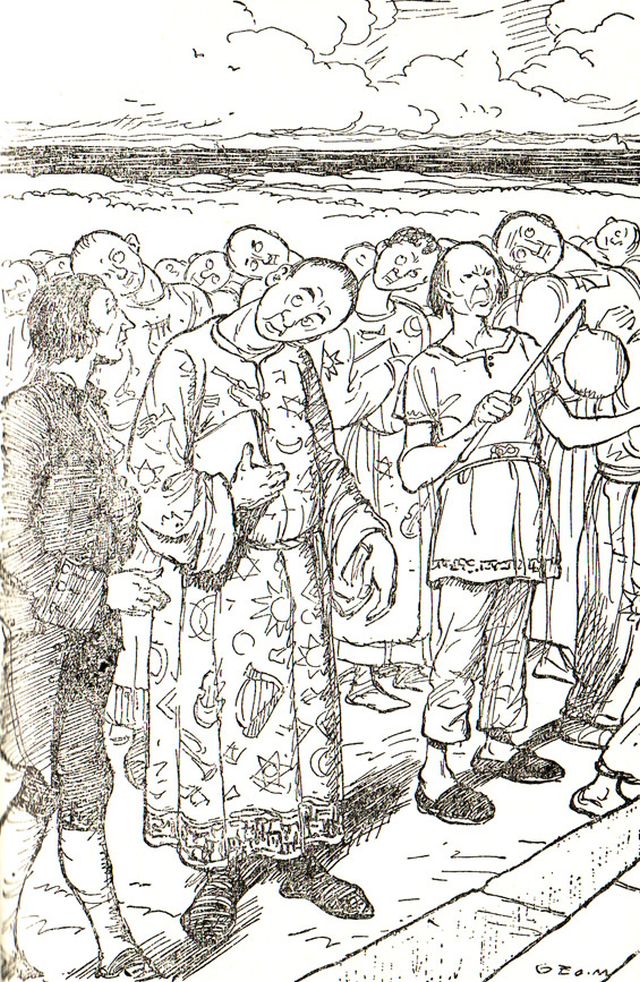 My modernized rendition: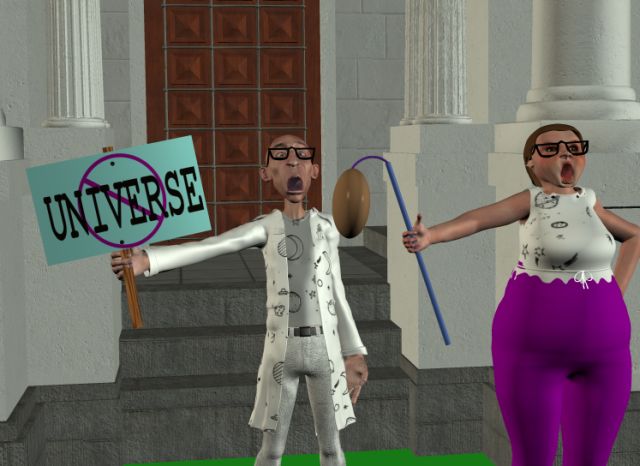 The young page ("postdoc" in modern terminology) is, of course, a Person Of Gender with appropriate Person Of Gender hair. (In other words, it is a postop postdoc.) Both are wearing
standard-issue
Sorosian glasses and Sorosian mouth.
That's the headgear. I had trouble with the protest sign. Tried the O'Brien thing [
2+2=?
] but that didn't hit the mark. Tried something about Carbon, but it was overly verbose. Settled on the basic overriding purpose of modern science.
Labels: #DeplorableLivesMatter, Carbon Cult