Dumb or smart?
Obama declares election mechanisms to be "critical infrastructure" under the command of DHS, guaranteeing that Deepstate can never lose again. Voting and campaigning and information and opinions unfriendly to Deepstate are now defined by law as
acts of war
and
terrorist acts.
This would only make sense if he knew the power would be used correctly under the next administration. If Trump is really opposed to the Empire, he will either cancel the order or use it
against
Deepstate. If Trump is really opposed to the Empire, Obama has placed a strong weapon in the opposition's hand. Is Trump really opposed to the Empire? Does Obama know something that we don't? Or is he just wildly throwing stuff around? We'll know soon. Later thought: Regardless of Trump, this is good for the world. Obama is tantruming because Russia is winning the big battle. Russia has shut down our terrorist armies in Syria and Ukraine. Other countries see us clearly. They see an infinitely crazy infinitely evil infinitely genocidal hypermonster called USA STRONG on one side, and they see a
comparatively
sane Russia on the other side. Sane countries are joining the sane side FAST. Every time Obama carves another swastika on his own forehead, sane countries look at the bizarre spectacle with horror and run away.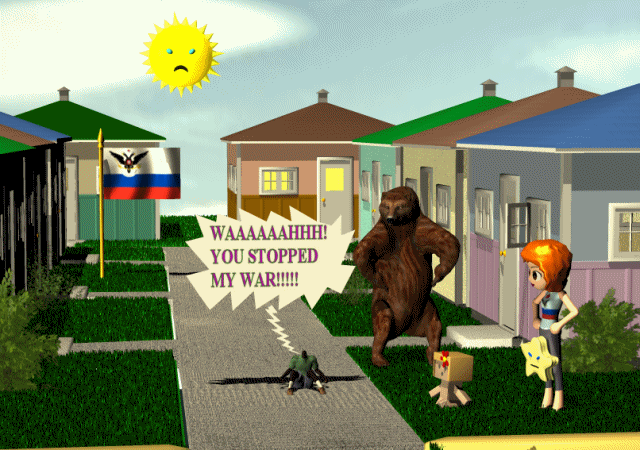 Thanks, Ralph!
Labels: Emersonian justice, STRONG!