Scentoleth
From a Chinese press release announcing the new Hong Qi limousine in 1958:
The design was completed in only one month. It is a black six-seat sedan with a maximum speed of 185 kph. The new car is powered with an eight-cylinder engine, delivering 200 HP. One of the new devices is a hydraulic power transmission and steering. It is shock and soundproof and air-conditioned. Doors and windows are all electrically controlled. The dashboard, made of scented Chinese mahogany, a famous Chinese timber, and a Chinese rug on its floor, give the Hong Qi a special Chinese flavor.
Nothing special about using smell to sell a car; "new-car smell" spray cans are ubiquitous, and the smell of leather unquestionably imparts luxury. But this is the only intentional use of a
national
smell to make the driver and passengers feel
locally comfortable.
Why wasn't this more common? Some national smells were present without trying. Old VWs and Borgwards and Mercedes shared a peculiarly German plastic. This clearly wasn't intentional. Marketers liked to create variations with local or regional labeling. Fifth Avenue, New Yorker, Texan, Malibu, Daytona, Tacoma. They failed to add local scents which could have endeared the cars to real locals. The New Yorker could have upholstery stuffed with dead rats. Texan could have a mesquite dashboard. Kaiser Manhattan needs an
Osage Orange
dashboard.
Caddy El Dorado
should have a little block of asphalt electrically heated to emit crude. It can't happen now, of course. All distinctive sensory inputs are not only banned but
pathologized.
Distinctive smells cause Multiple Chemical Sensitivity. Christmas lights cause seizures. The sight of chalk
triggers
extreme pain. The sound of truth is HATE SOUND.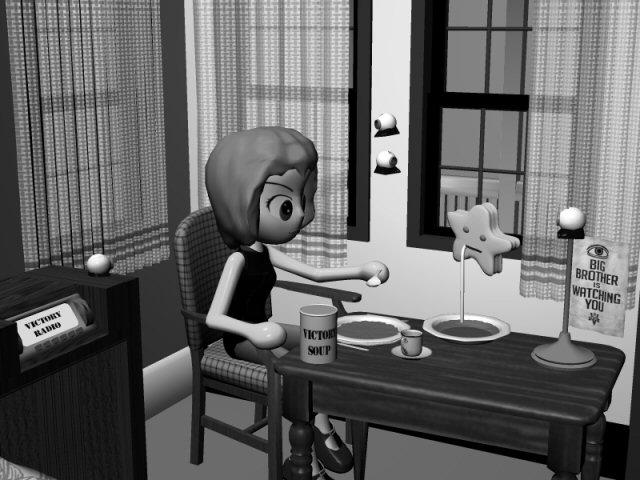 Because sensory inputs are now known to be pathogens, public health laws require the removal of all distinctive inputs. Life must be the same as death.
Labels: Carbon Cult, Heimatkunde, Leth