New toy: windup shaver
After the
8-day power outage,
I decided to buy some stuff for better preparation next time. Most urgent was more propane; got that easily at WalMart. Next was some extra towels to extend time before laundry, so I could take one or two showers without having to walk to a coin laundry. Got those from LLBean. Finally, for preparation AND for fun, I wanted to try one of those Soviet mechanical shavers. Call it a birthday present to self. Shaving isn't nearly as important as cooking, but even for a semi-retired coot who no longer works in an office, the sense of being 'normally neat' makes a difference in morale. I've never learned to use a blade-type razor. Or more precisely, I did learn when I was in prison in 1969, and swore never to do it again. Part of the old
Don't Look Back
superstition. Worked so far, no reason to stop. There are lots of modern portable shavers, but all are
indirect
with a generator and a rechargeable battery, which is NOT reliable. I've used a cranked radio and a cranked light; the batts in both devices failed just when they were needed. Exactly the wrong quality for a gadget that needs to be READY after a long wait. The only
purely mechanical
shaver available is this old Soviet windup rig. So I ordered one from an Ebay merchant in Moldova. Doing the unboxing or review thing.......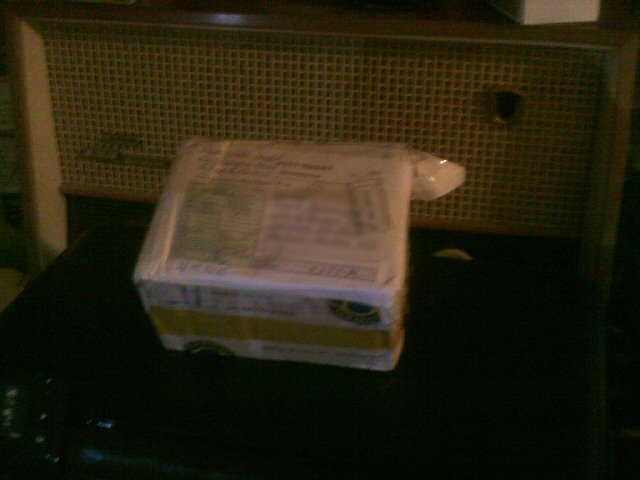 Must admit I enjoy receiving mail from those countries: they have an old-fashioned level of bureaucracy with stamps and signatures everywhere. Full employment. Maybe I've got some stamp collector genes.
Removing the wrap reveals the original box... Mechanical razor SPUTNIK ...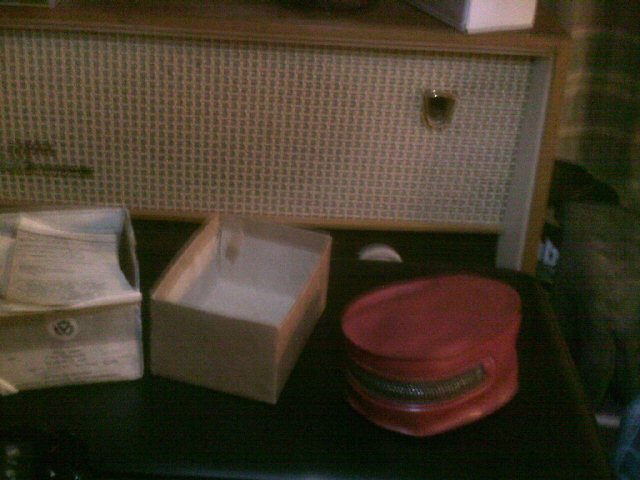 containing the usual OTK approval and a little 4-page manual and the shaver in its pouch. The pouch is heavy 'pleather'.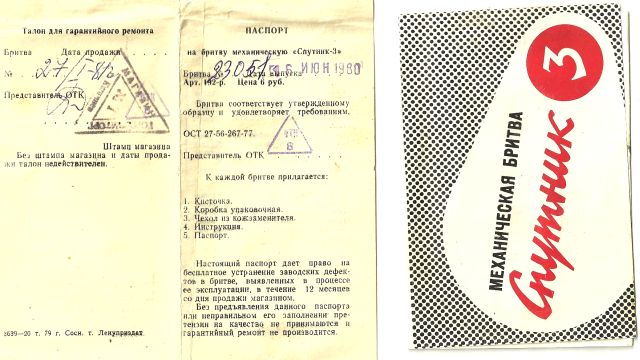 Scan of the OTK approval slip and the manual. Date on OTK is June 1980. The shaver from the back, with windup key: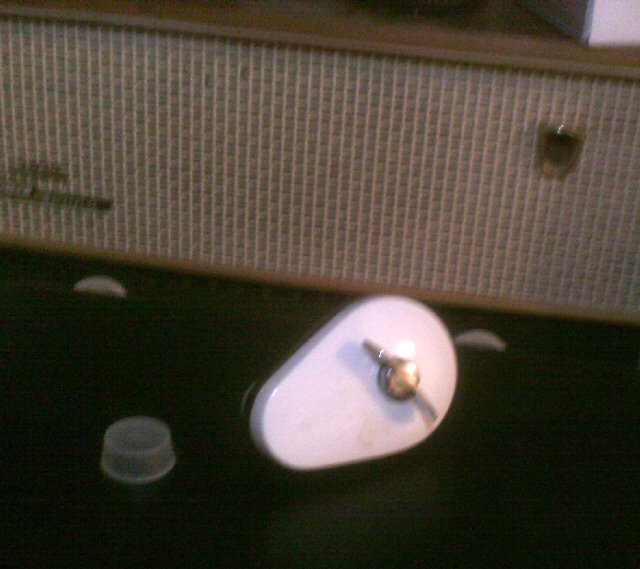 And from the front, with cutting head.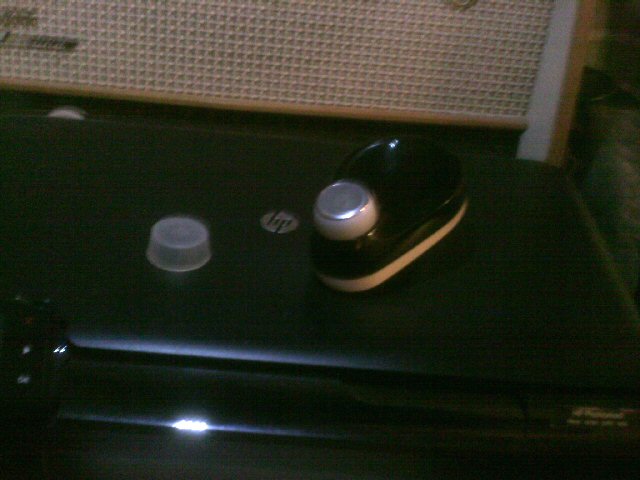 Note on ruggedness: I don't know how much this razor was used before it was sold, but I know it got one good hard knock
just before
I opened the box. The postman, apparently disgruntled at
working on Sunday,
opened the screen door and literally SPIKED the box into the room. BLAM! I wasn't sure if the shaver would be intact, but it was just fine. Notes on action: The cutting head comes off easily for cleaning, with a bayonet-style twist. The windup key doesn't turn while the head is running, so it doesn't bother your hand. Must be a ratchet inside. You start and stop the cutter with a little thumbwheel on the side. Seems to need two windings for one full shave.
And here's
a narrated audio clip made with my
Campbell's Condensed/r Microphone.
Conclusion: Works VERY NICELY. Cuts closer than my Norelco, but not as fast. That's okay. This is solely for emergency use, and the direct mechanism will insure that it's ALWAYS ready for emergency use. = = = = = Irrelevant sidenote: Windup is the
greenest
way to shave. Disposable plastic razors are the worst, requiring weekly inputs of petroleum and metals and electric power to manufacture, plus shaving cream generally in an aerosol can. Electric rotaries are
vastly
greener than disposables. The shaver is more complex but requires new manufacture only once per decade versus once per week. The electricity consumed for one shave is insignificant. Windup is the same as electric in terms of rare manufacture and zero aerosol cans; zero current per shave makes it marginally greener. Relevant: Seems like an opportunity for a Made-In-America entrepreneur. Hit both the 'prepper' market and the 'greenie' market. And while you're at it, how about a little windup refrigerator?
Labels: defensible spaces, new toy, Patient things, TMI, Гром победы