Just for silly
Curbside Classic is reprinting some of its best items of the year, including a
magnificent set
of photoshopped mods: a '55 Plymouth as trimmed by various artists. The photoshop artist is a genuine genius. One of the commenters suggested that Picasso's Chicago bird might make a good hood ornament. My '52 Crosley has a stylized eagle, so I tried converting it: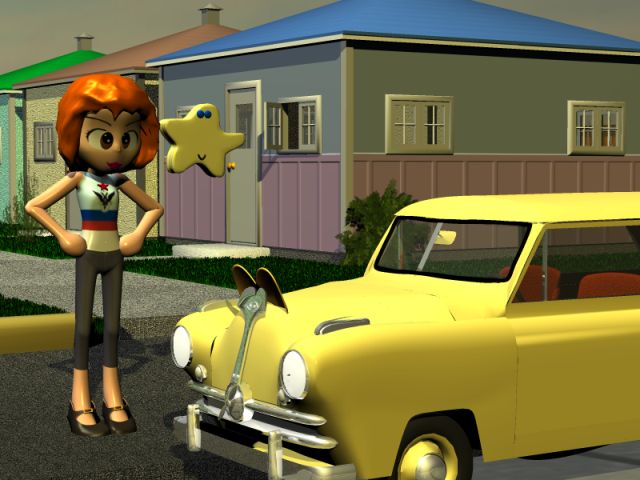 Polistra and Happystar provide critical commentary. Actually this
could
have been practical. The wing part would serve as a bug deflector, which was a common aftermarket accessory in the '50s. The head part would be the hood latch and handle. Ideally the eyes would be lighted. = = = = = Just for even more silly, I tried out
this online thingamajig
that supposedly finds the 'memorable' parts of a picture. Memorability has something to do with faces, understandably enough. This picture has four face-like things: Polistra, Happystar, the Crosley's own face, and the Picasso bird. The algorithm favored Polistra's face and ignored the others ... except that it noticed the bug on Crosley's left headlight. (Not an intentional part of the model, apparently a Poser render artifact.) But what's memorable about the sidewalk next to Polistra's foot? It's just a rough surface.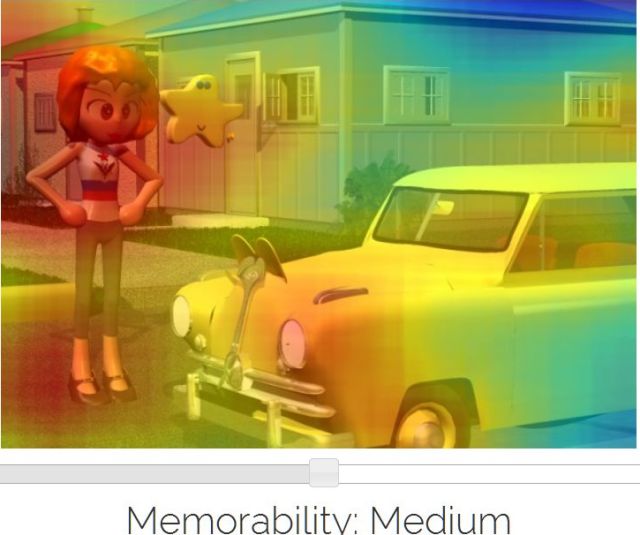 For a constants and variables test, tried a picture with nearly identical ingredients, from
this blog entry
on the head-tail qualities of cars. Polistra and Happystar and a car and a long-faced horse. Same set of face types, by my judgment.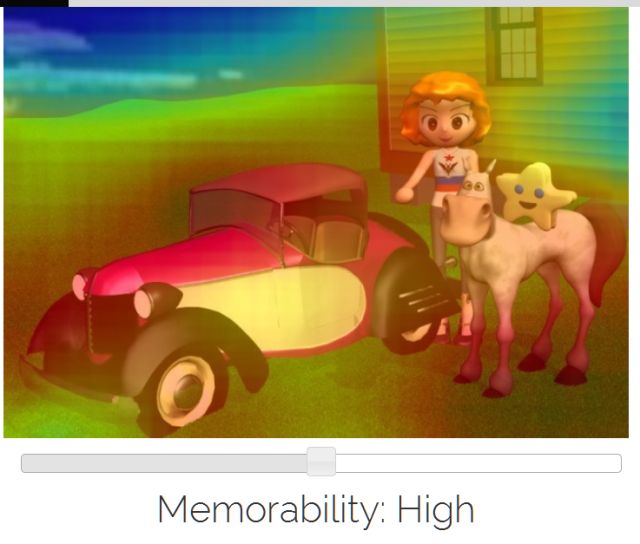 Completely different response. Now the algo likes all of the critters, but
really
loves the Bantam. Why is the Bantam more memorable than the Crosley? Is it just the big round white shape on the side, with a render-artifact bug on the door? Can it be that simple?