Why which way?
Reading latest Collectible Auto mag. Feature on '47 cars predictably includes the joke supposedly told by "wags" (always that word) about the beautiful Studie. "Which way is it going?" I listen to a lot of radio comedy from those years and I've
never
heard the joke from radio "wags", but let that go. We'll assume somebody said it. The article explains, as always, that the rounded back window on the Starlight coupe led to the remark. Nonsense. Wraparound windshields didn't happen until '55, so a rounded window wasn't an indicator of frontness in '47. The explanation had to be something else. Was it the three-box shape? Could be, but coupes had ALWAYS been three-box cars. Sedans were in the middle of reshaping toward three-box in '47. Before '39, sedans had been two-box, with the passenger compartment extending at full height all the way to the rear. Now sedans are finally returning to two-box, which is obviously better for a family car. But why did Studie's SPECIFIC rendition of the three-box coupe lead to directional puzzlement? Finally figured it out. Start from the idea that a car is a horse, as I
explained here.
The three-box coupe has the same parts as a horse with rider.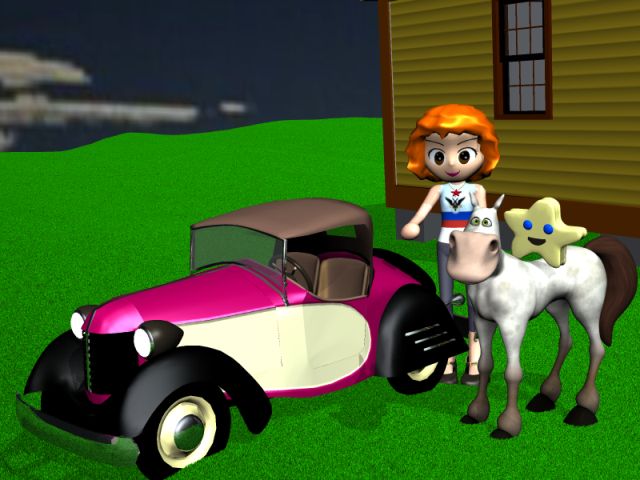 We expect a beast of burden to have certain shapes. The head is a wedge-shape with nearly vertical axis. The rump is a quarter-cylinder with transverse axis.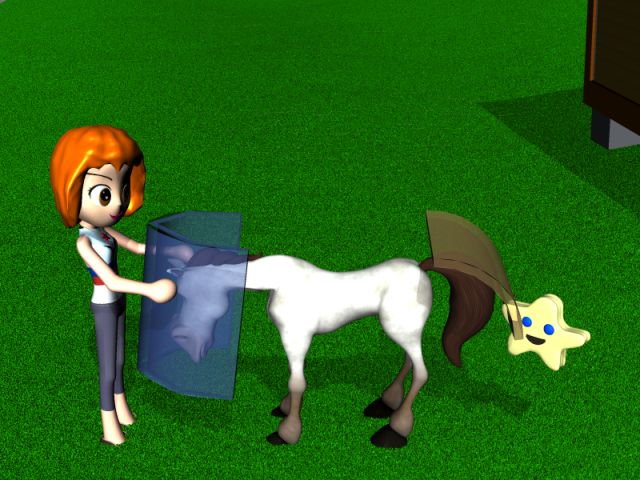 From 1920 until 1946, coupes and roadsters satisfied these expectations. The head was a wedge, vertical or slanting slightly backwards. The rump was a quarter-cylinder with transverse axis.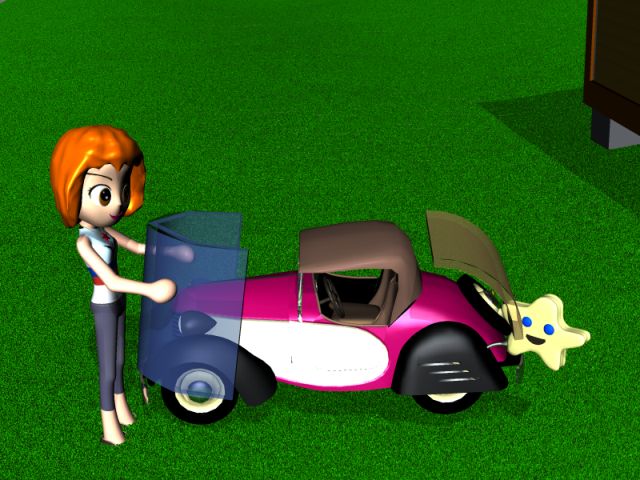 I apologize for pulling a clumsy trick in the next picture! I couldn't find any Poser-suitable models of the '47-49 Studie, so I used pictures to suggest the pattern.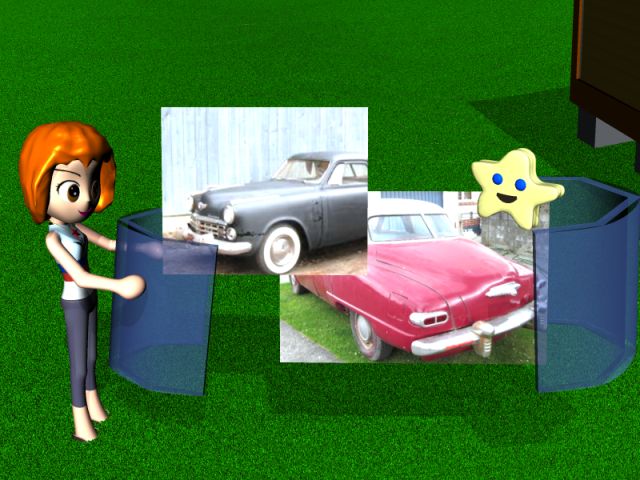 Here's a model of the airplane-nose '50 which makes the same point, though both ends have departed from pure wedginess.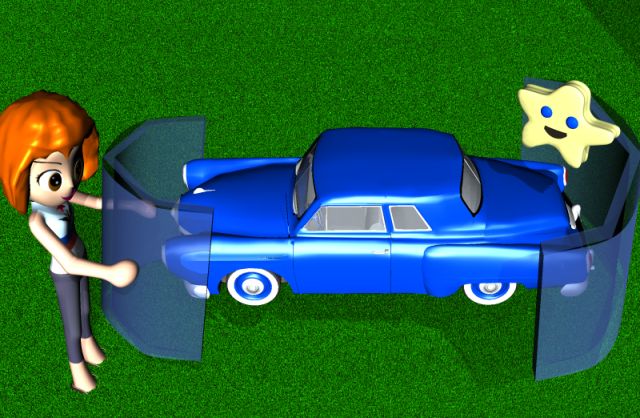 The point is: In '47-49, Studie had wedge shapes,
head shapes,
on both ends. This was an absolute first, except for a very few custom "boattail" sports cars. All other '47 cars, even the halfway radical Kaiser, stayed with conventional rumps. After '49 these conventions broke down entirely. Some fronts became
rumps,
some grew
tits,
and then the
Edsel
..... But mostly, all three boxes became literal rectangular boxes, losing the horse pattern altogether.
Labels: Grand Blueprint