Happy Blogday 10!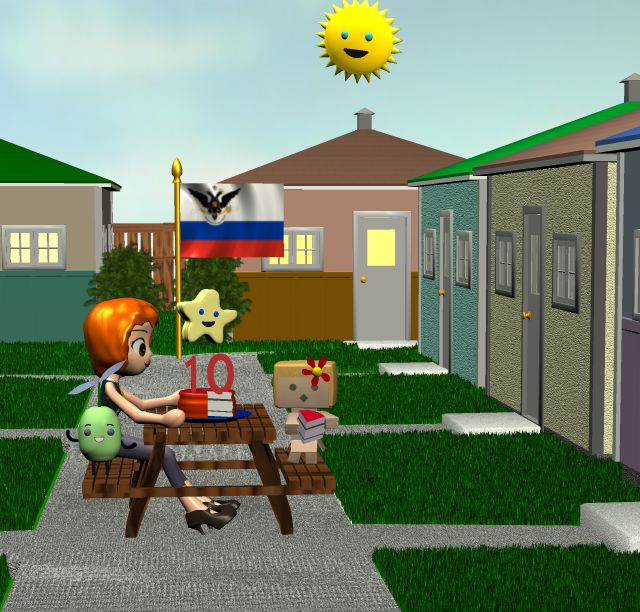 Tenth anniversary! Started 3/1/2005, writing mainly about the murderous intentions of "bioethics" in the Terry Schiavo case. Everything I said then is still true, and the medical establishment is finally
starting
to see the truth as well. Constants and variables, as always.... the very first post on 3/1/05 shows nicely where I've changed my mind and where I've remained steady.
The Red Cross is putting out some strange PSA ads. A dry-voiced feminist recites "I don't talk like you, I don't dress like you, I don't go to your church, .... but I will help you." Who is this appeal aimed at? Other feminists? Academic multiculturalists? It certainly isn't aimed at traditional-minded Americans, or males of any stripe. I lost all faith in the Red Cross two days after 9/11 anyway. On 9/12 I gave a substantial contribution, then the next day the local chapter REFUSED a contribution from a local rifle range (gun club), because the club had put a picture of Osama on its paper targets. It was too late to stop my check, but I'll never give another penny to this pro-terrorist organization.
I'm still saying and thinking the same things about cultural matters ... much more forcefully now as the satanic side has become infinitely more lethal and tyrannical ... but my attitude toward "pro-terrorist" has flipped. In 2007 I began to see behind the curtain of the
stings
and
Lusitanias.
Now I wouldn't call Red Cross "pro-terrorist" because I don't think the word "terrorist" has any meaning. But I still won't donate, for pretty much the same reason. The Red Cross was refusing to accept a contribution from
normal people who were trying to defend their country
against a threat that looked goddamned real at the time. Red Cross only wants cooooooooooooooool fashionable commie donations. They sure as fuck don't want mine, and they sure as fuck won't get it. Graphically a lot has changed. Polistra and friends have mostly moved away from the Mill into this
bungalow-court neighborhood.
I still use the Mill scene for a few purposes, but most of the activity is in the Homettes. For what it's worth, a good example of my pre-flip thinking is
here.
I consider
this sequence
and
this sequence
to be the best of post-flip thinking. And finally, the flag tells you which side I'm on now.
Labels: Ethics, TMI, Гром победы