Observation verified
Reprinting something I wrote in November:
= = = = = START REPRINT:
After the July gustnado,
I started to notice
a wood-related smell around here. It's neither a burning smell nor a turpentinish sap smell. More like a dark sugary woody smell. Maple, brown sugar, molasses. Somewhere in that realm. Translated to music, it might be
by Sibelius.
Brand new smell, never sensed it before. Observations: It was all-pervasive from August until last week's deepfreeze. It stopped during the 10-degree week. Now, with temps in the 30s, the smell is returning but not as strong. It runs well up into the air. When I'm coming down the Shadle hill on Hoffman or Rowan, the smell starts about halfway down. (Since Shadle hill is about 100 feet high, halfway down is treetop level for this neighborhood.) It's strongest near a
broken
tree, whether the tree is still in the ground or laying in a trailer. I've never caught this smell near a deliberately
cut
tree. Only a violently torn tree. Unavoidable hypothesis: This is a tree's cry for help. More likely given the strength, it's a response from
other trees
to the presence of an injured tree, something like the ethylene signals exchanged by fruits.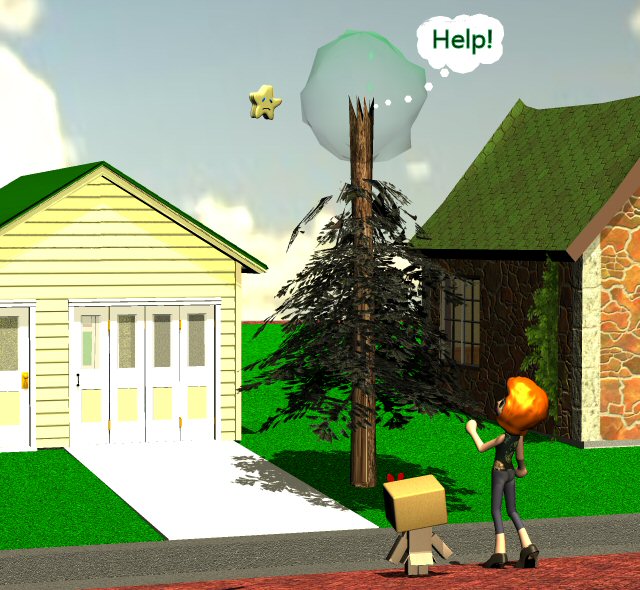 But what's the purpose? Healing? Sedation? A last lullaby to a lost friend? Or more prosaic, just sweetly inviting carpenter ants to finish the job?
= = = = = END REPRINT.
Looking up some newer articles about plant signaling and plant self-defense, it's clear that my observation fits into a known pattern.
From Heil and Land:
Among others, wounded plant cells release VOCs .... These VOCs can prime systemic parts of the locally damaged plants for future attack and trigger resistance to herbivores and pathogens in neighboring plants. This hypothesis is also in line with the observation that the response to sterile damage in plants is usually correlated with the number of damaged cells: treatments such as the application of leaf homogenates, punching multiple holes with needles or squeezing leaves usually elicit detectable responses, whereas cutting off parts of the leaf blades or entire leaves with scissors or razor blades leaves few damaged cells on the plant and, thus, causes no response, or a response that remains below the detection limit.
Note the distinction between clean cuts and ragged rips.
From Karban:
Some plant responses to herbivore attack are used as cues by the predators and parasites of herbivores as they forage for food. Plants release complex volatile blends that differ in composition depending upon whether they have been attacked and upon the specific nature of the attacker. The predators and parasitoids that are attracted by herbivore-induced volatiles have been shown to increase rates of predation and parasitism and decrease levels of damage inflicted by herbivores under natural field conditions in some, though not all, instances.
Note the possibility of attracting 'helpers' as well as parasites. = = = = = A metapattern shows in the reference sections of these articles. Darwin and his immediate contemporaries were highly interested in plant intelligence. Darwin himself did LOTS of work on the subject. After 1900 the subject turned into CHARLATAN! PSEUDOSCIENCE! DENIALISM! SKEPTIC! TROLL! HALLIBURTON! KOCH! KOCH! It wasn't "rediscovered" until 1998 or so. Thus the references include some dates in the 1870s and 1880s, then a long gap, then dates after 1998. This pattern
recurs
over and over and over and over in science. Simple conclusion: The 20th century was a Dark Age when SCIENCE WAS ABSOLUTELY FORBIDDEN. Only mass-murdering all-consuming bloody psychotic genocide was permitted and INFINITELY funded. Something happened in the 1990s that allowed real science to cautiously pop its head out of the fallout shelter and start moving around again. But only in a few areas like microbiology and plants. In most disciplines real science is still TROLL! HALLIBURTON! KOCH! KOCH! KOCH!
Labels: Grand Blueprint, Smarty-plants