Resolution
This is internal and dull, but they say that resolutions work best when you write them up publicly... From age 20 to age 60 I gained about 1 pound per year. Since 60 it's been 5 pounds per year, and now at 65 it's starting to get annoying. At the last annual checkup I asked the doctor about it. He didn't seem worried, said metabolism slows with age, and suggested cutting snacks. So I decided not to worry. Then
jury duty
forced my attention. Courthouse restrooms have full-length mirrors, and I got a full view of myself for the first time in several years. I didn't like what I saw.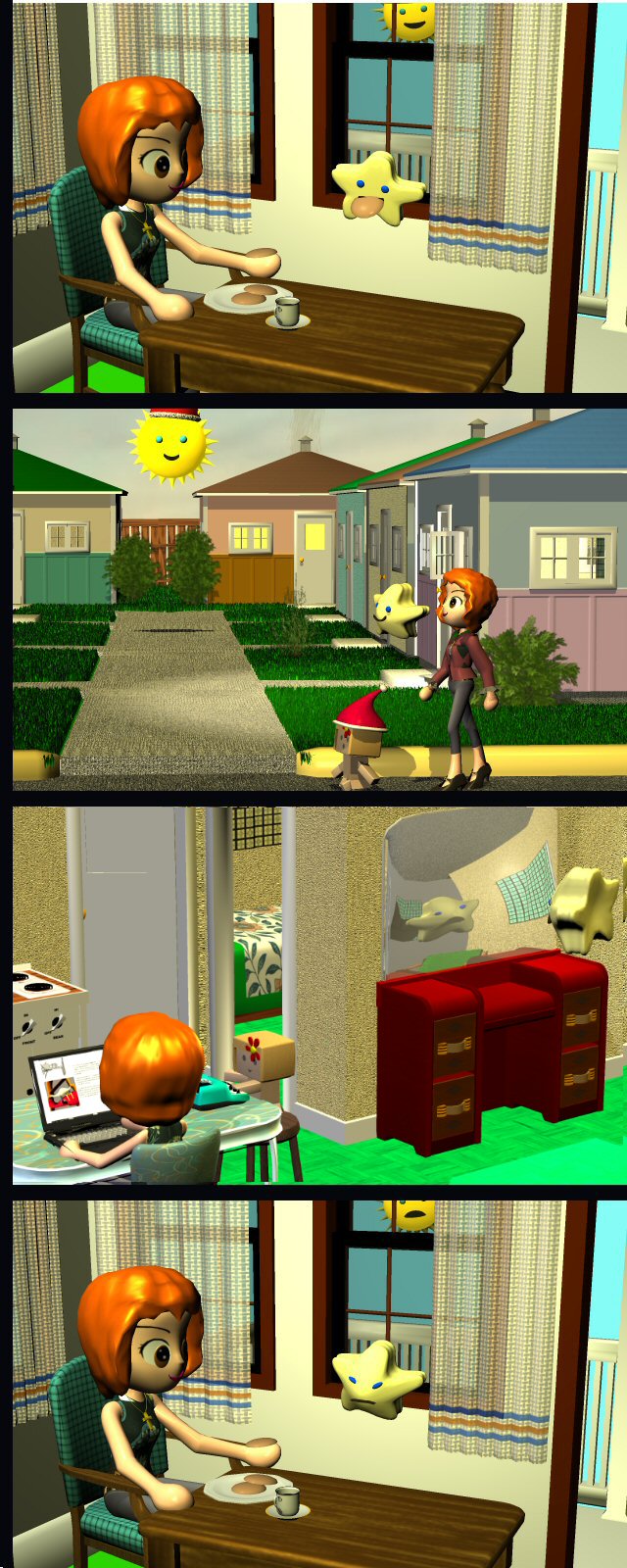 So it's time for a diet. Never done this before; never had the problem before. Cutting out two daily snacks (mid-morning donut, after-lunch chips) turned out to be easy. Chewing gum helps with the transition. [Later note: I really wanted Chiclets, because the initial crunch substitutes for crispy snacks. Turns out Chiclets are no longer available here. Tried several varieties of stick gum, NOT satisfying. Finally found that 'Dentyne Ice' is equivalent to Chiclets. Yay!] Next step is displacing ramen, which has a reputation as an especially effective weight-adder. Assembled a ramen substitute this morning: > One cup of water in saucepan. > A pinch of salt and a sliver of butter. > Three tablespoons of (precooked) barley. > Three tablespoons of macaroni. (Add after butter melts.) > One Knorr vegetable bouillion cube. > Low boil 10 minutes, or until macaroni is edible. Less mass than a bowl of ramen, but equally satisfying and filling. Crunchier than ramen, and even more 'umami'. Slightly more expensive, maybe 35 cents per serving instead of 25. Takes
exactly
the same amount of time to prepare and eat, assuming you keep some precooked barley around. Remains to be seen whether it will make a difference in weight. = = = = = Sidenote after a couple days of this substitute: I'm noticing again the most basic advantage of home-cooking. When I switched my evening meal from all-in-one-can to fresh combinations
two years ago,
my original motivation was NOT digestion. I was simply looking for better taste and quality control, because the all-in-one Chunky Soups were poorly controlled. Some ingredients were obviously bad, and some cans had loads of onions. By mixing my own ingredients and using plain Tomato soup, I could avoid the onions and avoid bad stuff. With the current change my motivation was digestive, but I'm immediately noticing the quality AND quantity control advantage. If I feel like eating less barley, I can put in less barley. More macaroni, put in more. With ramen you can't preselect anything. You can't tell if the contents are stale until you open the package. The only way to eat less is to cook the whole package and throw away the uneaten part. Both are wasteful! This ties in directly with
other discussions
of centralized vs maintainable devices or organizations. All-in-one is tyrannical. You have to take what the central office provides. Use it or toss it. Separable food is adjustable and adaptable. With food as with all the other cases of central/decentral, Nature
instructs us
that the decentral way is better. = = = = = Update Mar 20, 2015: After about 4 months, it appears that I've lost about 3 pounds. Scale may not be accurate, but the direction of the delta is unmistakable. I was gaining 5 per year, now I'm losing at the same rate, maybe faster. That's what I wanted! Yay! Jan 2017: Lost 15 pounds from max. This is acceptable now. The extra weight and volume that was getting in the way is gone, and I can move around properly.
Labels: TMI, Zero Problems