Gwine to rain all night, gwine to rain all day
Spokane is getting 36 hours of rain. Probably will amount to 1.5 inches when it finally tapers off. Not impressive by Midwest standards, but impressive enough here.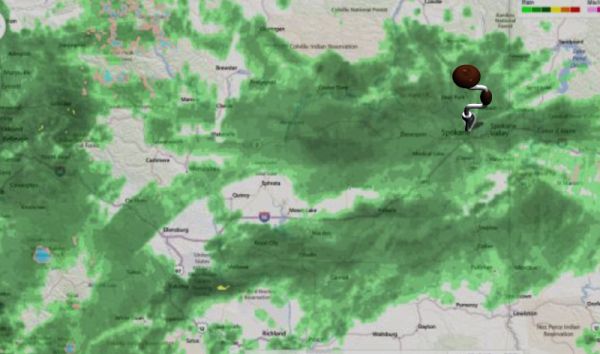 The radar shows the typical brace-n-bit storm. A low reaches Spokane, likes it here, and sticks around until it drills all the way down to basalt. Round and round and round and round and round and round. When this pattern happens in winter, we get 15 inches of snow instead of 1.5 inches of rain. Hmm. Wonder where the moisture is coming from? Ah yes, the jet stream. You rarely see it so sharply on radar. It comes roaring off the top of the Cascades, spraying across the valley until it hits the brace-n-bit, which smears it around until it all drops to the ground. Friday morning: Seems to be mostly finished. Here's a crammed-together picture of the NWS rain record.

Labels: Heimatkunde