DO NOT INSULT OUR INTELLIGENCE.
"Obama says at least 50 threats have been averted because of phone records and Internet information the agency was able to access." Same line comes from other officials. Okay, fine. Tell us ALL THE DETAILS, in a form that can be checked against existing publicly available information, and we might start to believe. Until then, STOP INSULTING OUR INTELLIGENCE with the ratshit about "giving away methods and sources to the enemy." Soviet Agent Bush the Son handed us this crap all the time. We're tired of it.
THINK. THINK. THINK. IF THE ENEMY'S PLOT WAS FOILED BY OUR METHODS AND SOURCES, THE ENEMY KNOWS THAT HIS PLOT WAS FOILED, AND HE KNOWS EXACTLY HOW IT WAS FOILED.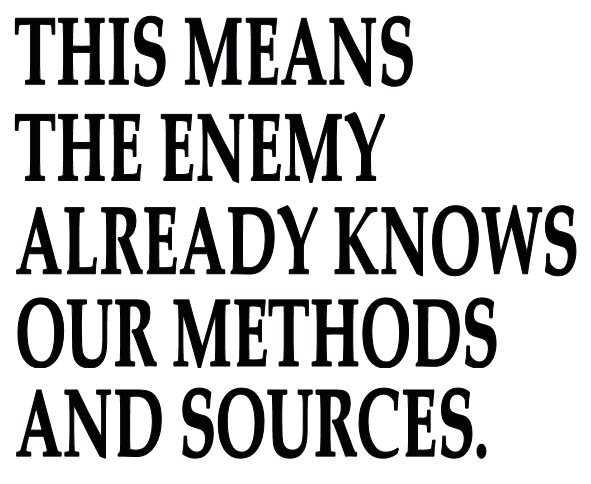 Only the American people are uninformed. Again, this tells us instantly that the real enemy of the DC "government" is the American people.