Lectuahs and The Operaaaaah, 2
When I
wrote
this a few days ago, I thought I was stretching things for parody:
Futurists always see new technologies serving Serious and Uplifting and Goddamn Nosy Busybody purposes. They never foresee that most people want plain old entertainment most of the time. As radio and television and computers started to appear on the horizon, futurists couldn't see that radio would be built by Amos & Andy, television would be built by pro wrestling, and the Web would be built by porn. No, each of those technologies would only serve to Regale The Benighted Mawwsses with The Operaaaaah, The Ballettt, The Theataaaaah, and Lectuaaaahs Upon Pseudo-non-dimorphic Leitmotifs In Pintaaaahhhh And Shakespeaaaahhh. And naturally each new tech would End War By Facilitating Communication Between Conflicting Ethnies.
Nope, not a stretch. Here's David Sarnoff in 1922, writing in
Electrical World: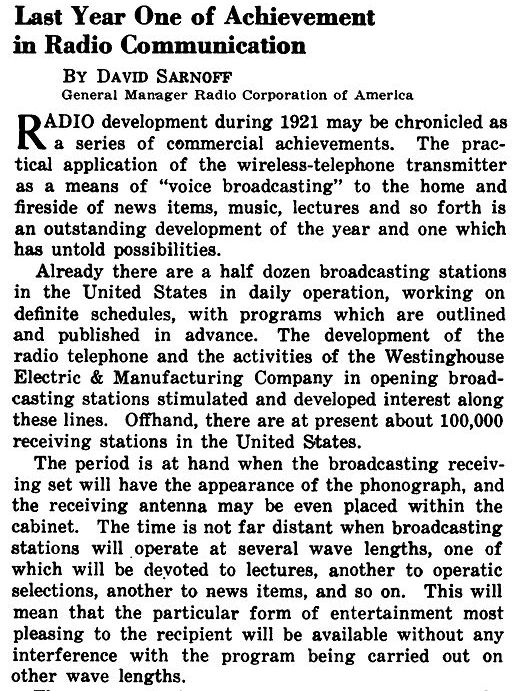 Sarnoff's technical prophecies were really an advertisement for coming attractions, since he knew what his engineers were working on. And NBC made a genuine
long-lasting effort
to provide those
Lectures and Operas.
But the people wanted a lower type of entertainment, so ultimately even NBC gave in. Another item from the same source verifies a point I've made often. Did Lincoln free the slaves?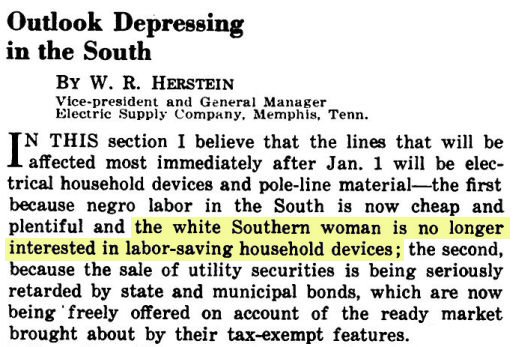 Nope. FDR freed the slaves, with help from Henry Ford.