More on Heimatkunde
Continuing from
previous post
on Heimatkunde, after reading Richard Dodge's
1903 Home Geography text.
Dodge doesn't specify a grade level, but the vocabulary suggests 4th grade to me. Here's a set of Review Questions from Dodge's chapter on rivers.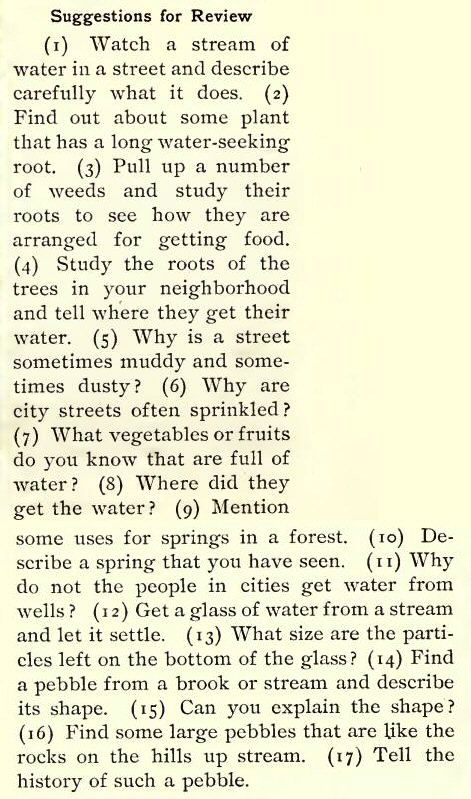 Note the absolute concentration on experiment and experience, learning about your own world with your own eyes and HANDS. Note also how Dodge is trying to develop the
power of prophecy.
Now here's a set of Review Questions from a rivers chapter in a
modern McGraw-Hill online geography text,
listed as 4th grade:
Not asking the kids to perform any experiments or examine the real world.
Not even asking for bloody generalizations from the text.
Only requiring precise
verbatim repetition
of the precise words in the text.
Labels: 20th century Dark Age, Experiential education, Heimatkunde