Desnarked
I've been watching the construction of a new 'green' house on the neighborhood's most successful urban farm. The 'green'ness seemed to consist of a lot of styrofoam, which gave me a chance for a
prophetic snark.
(Prophetic? See Grenfell.)
Now that the house is framed and sheathed, but not quite dried in, I'm well and truly desnarked. This crude 3d model is a pretty good representation of its current state: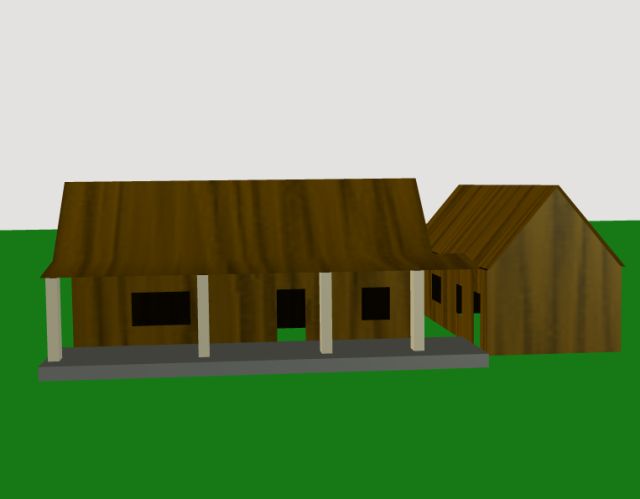 1. The designers clearly understand the lessons of experience-based forms like bungalow and
Cape Cod.
High ceilings, steep roof, occupied attic. 2. Sheathing is high-grade plywood, not particleboard. Nice bungaloid porch. 3. The porch turns into a breezeway leading to a SEPARATE free-standing side wing. Not a bungaloid or Codoid feature, and certainly not a modern McMansion feature. Reminds me of something...... Yes. It's a
DOGTROT.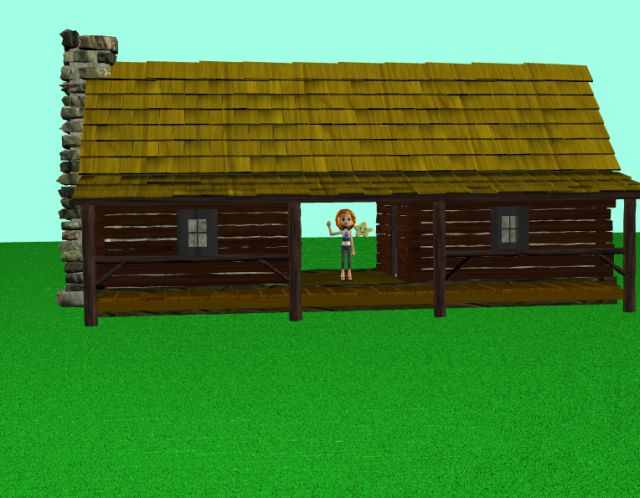 I love it. No more snark. = = = = = Update several months later after they finally finished: Aw poop. They ruined the dogtrotness by filling in the space between the two buildings. The original front door has become a window. I don't know if they ran into zoning codes or just decided they didn't like the separation.
Labels: defensible spaces, infill, Patient things