Nature speaks
RT mentions:
Having suffered nine previous launch delays, the NASA Terrier-Improved Malemute sounding rocket was supposed to eventually take off Saturday. However, the day before the launch, NASA, once again, announced that it would have to be delayed because of unsuitable weather conditions. "The launch of the NASA Terrier-Improved Malemute sounding rocket scheduled for Saturday, June 24, has been postponed due to expected cloudiness in the region," NASA said in a statement. Clear skies are required for scientists to view the colorful clouds of vapor that will be deployed by the rocket during the flight.
A rocket that makes rainbow colors. A few years ago I made a cartoon for a different NASA "gay pride" rocket.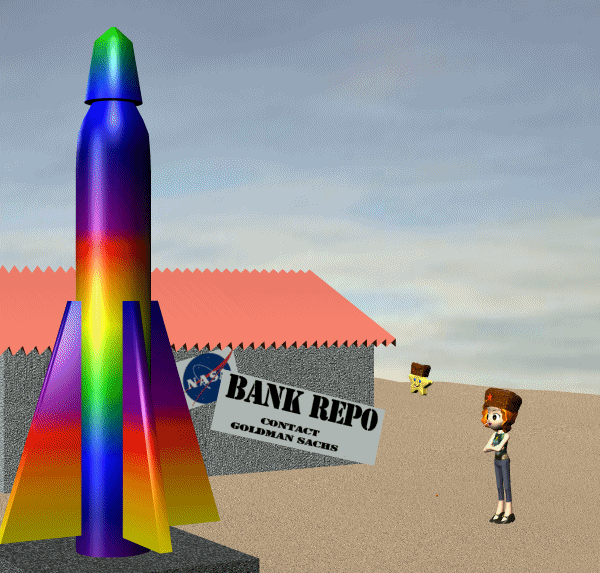 Not quite the same functionality, but same agenda and same failure. Nature is trying to tell you something, NASA.
Labels: swishover