What's the diff?
Two forms of blackface entertainment: = = = = = Older blackface entertainment: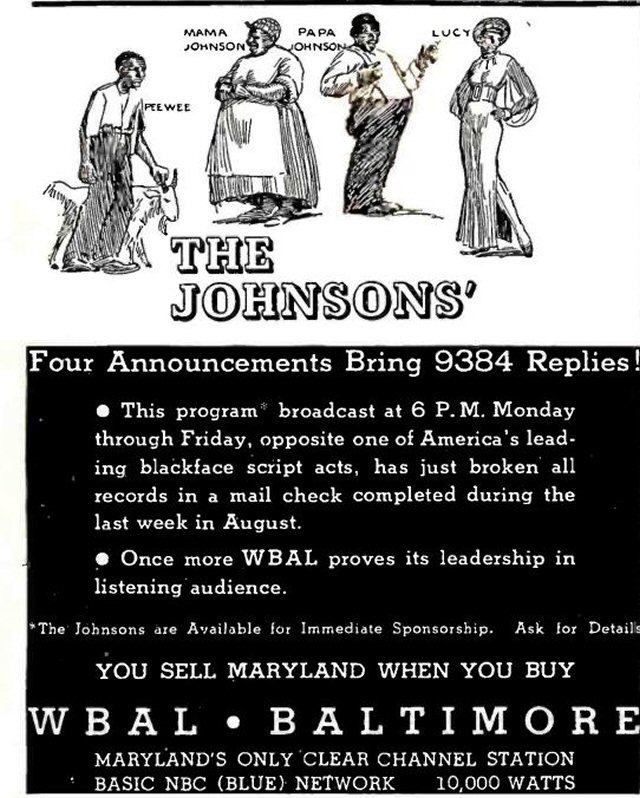 = = = = = Newer blackface entertainment: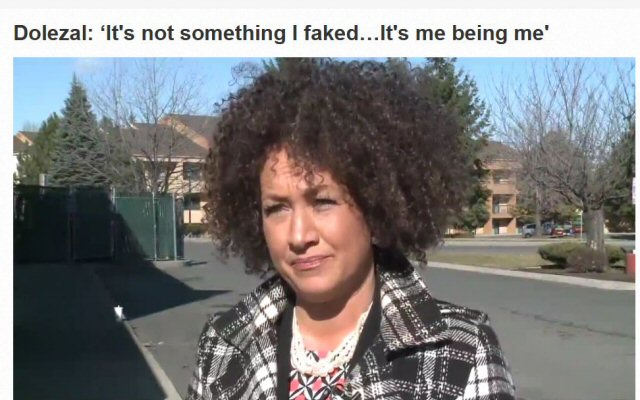 #1 is universally considered OFFENSIVE UNTHINKABLE MUST BE EXTERMINATED. #2 is universally considered HEROIC ANGELIC MUST BE REWARDED AND EMULATED. Why? Which of these entertainments casts black people in a better light? A humorous portrait of ordinary life, or a professional liar and habitual false accuser? = = = = = Later: A far more serious comparison.
ZH cites
a 'cry for help' from the mayor of Baltimore. Murder is running wild. Let's compare the HORRIBLE VILE BIGOTED 1935 BALTIMORE of
The Johnsons
with the WONDERFUL HEAVENLY ENLIGHTENED 2017 BALTIMORE of
The Dolezal.
Note that
The Johnsons
appear to be an intact family, and none of them appear to be criminals. They are normal characters in a normal culture, with a normal black flavor. Was this a VILE VICIOUS BIGOTED STEREOTYPE, or was it a fair representation of a normal and functional culture? Let's run the numbers.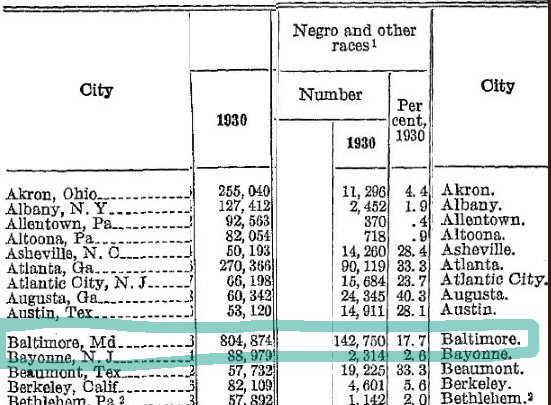 In 1935 Baltimore was 17% black with a total population of 804k.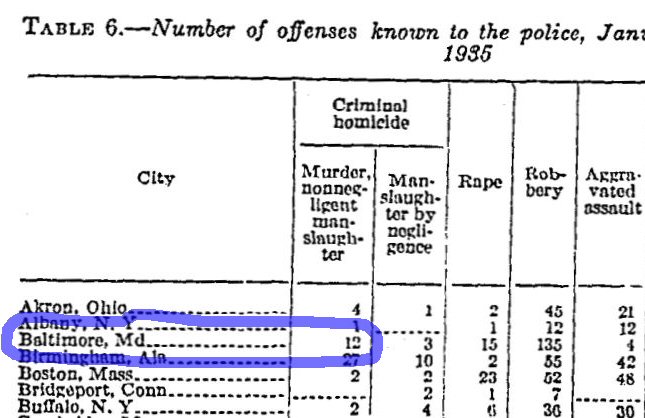 Baltimore had 12 murders in a total population of 804k, so the rate was 1.5 per 100k.

In 2017 Baltimore is 63% black. Baltimore estimates it will have 400 murders in a total population of 620k, so the rate for this year is estimated at 65 per 100k. (Last year's actual figure is 51 per 100k.) Does the increase in blackness account for this? Not by a fucking long shot. Making the accurate assumption that most murders are in the black community, 17% to 63% is a multiple of 3.7, which would take the murder rate up to 1.5 * 3.7 = 5.6 per 100k solely by change in proportion. The actual murder rate is TEN TIMES what it "should" have been if black proportion was the only variable. Conclusion is obvious. The culture embodied in
The Johnsons
was VASTLY BETTER FOR BLACKS than the culture embodied in
The Dolezal.
[Footnote 1: For those who aren't familiar with the story, Dolezal is far more than a symbol. By manipulating her fake "black"ness into leadership positions at NAACP and the Police Ombudsman Board, she ACTIVELY destroyed police power and normal culture.] [Footnote 2: Those 1935 crime numbers seem remarkably low. As far as I can tell from reading
the document,
they are NOT percents or per 100k numbers. They are raw counts of murders, rapes, etc, in 1935. Reporting may have been sloppy, but the only rational conclusion is that 1935 crime was itself remarkably low.]
Labels: Asked and unanswerable