Real estate swarmers
Spokane's
real estate heat
is bringing out many houses that have been vacant or slowly flipped. Among them are three that I've been noticing and writing about and "drawing"... = = = = = 1. An excellent but misplaced remodel of an old Avista substation. These old streetcar-era substations were held and maintained by Avista for many years and finally sold around 2000. One of them was turned into a house with slight modification, and it's been occupied solidly since. The other was super-architected into a super-showplace in 2008. The owners occasionally tried to sell it, but without success until now. My version of the original substation was incorporated in the
Electric Village scene: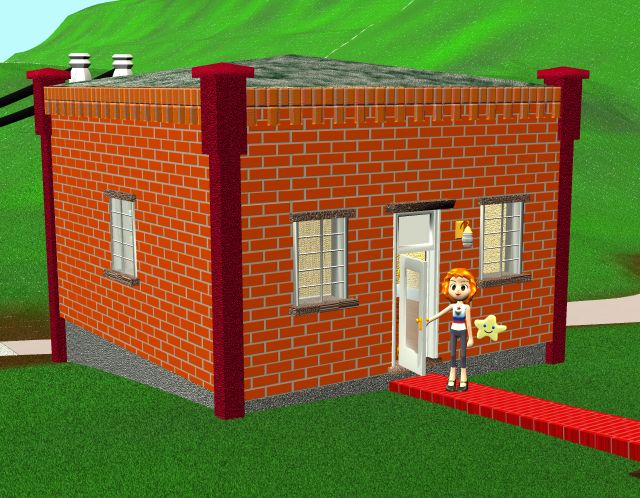 Zillow's
pix show what I mean by super-architected: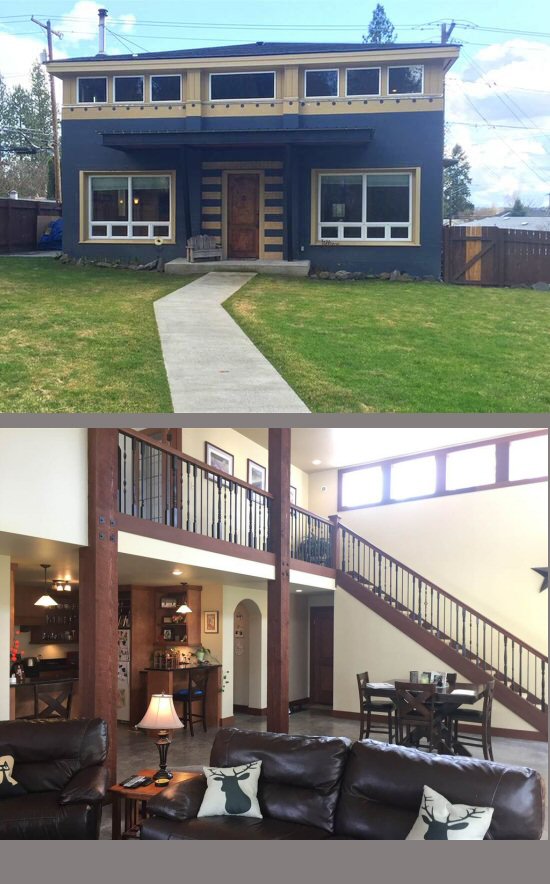 An impractical SHOWPLACE house designed for super-rich display, but this area is emphatically NOT a showplace neighborhood. Nevertheless, somebody finally bought it for $180k two weeks ago. = = = = = 2. The house that I've memorialized as
Bad Flip.
In the earlier boom of 2007, an owner took a small house and added a GIANT McMansion back wing, but didn't finish the process before the bust of 2009. My stylized version: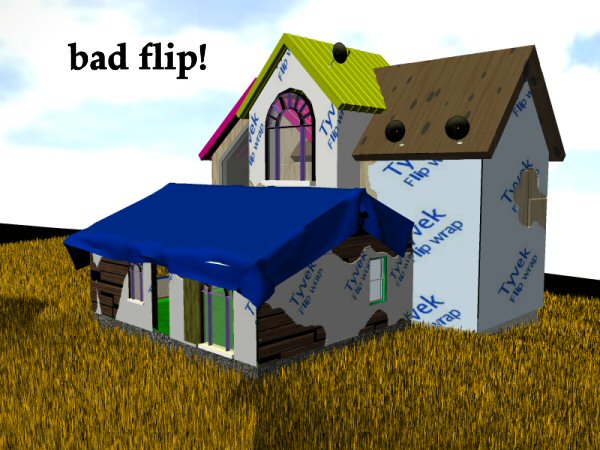 Googlestreet's pic in 2013, just before the windstorm forced action to resume: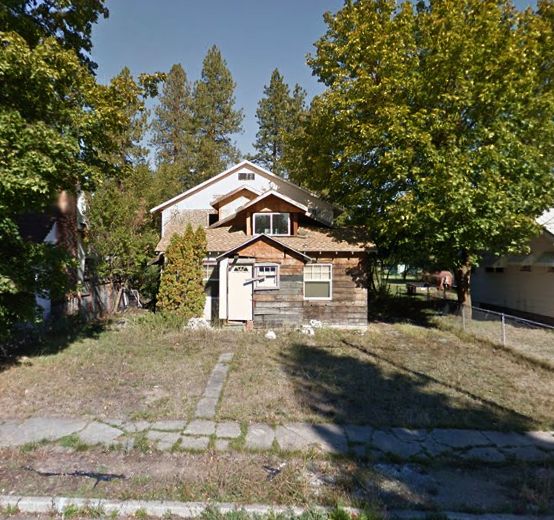 This year the remodel is finally finished. During those years the McMansion fashion blessedly faded, so the remodelers revised the back wing to a more suitable 'vernacular' style. It's not shown on Zillow just yet. My pic as of this morning: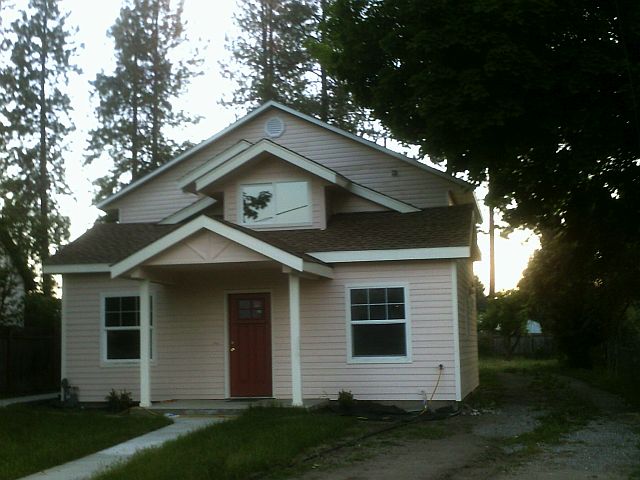 Nice and tasteful. Big front porch, windows matching original. Now it's a GOOD FLIP. July 9 update: Finally has a for sale sign, through Gladhart Realty. Not up on Zillow yet. Aug 25 update: Sold and occupied! Curtains in the window and cars in the driveway. = = = = = 3. Biggest of all: the
vacant apartment
at 4001 W Crown that I've shown in stylized form many times: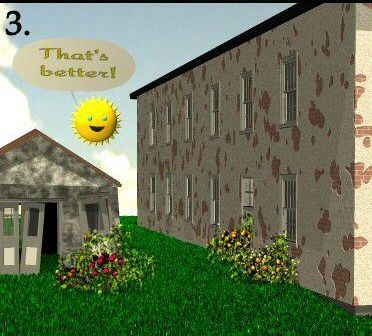 This building has been vacant for 20 years, and was squatted and vandalized in the last 5 years. Zillow's pic: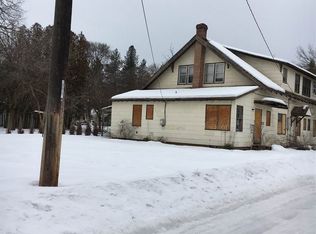 Zillow's advertisement
is more of an
avertissement
:
Approximately 8 units in disrepair. Needs to be redeveloped if building is to remain multi unit zone. Buyer to complete any and all of their own investigation as to codes and condition. The 8 unit may not be Grandfathered in. Owner to verify.
In other words, you're basically buying the lot and the zoning, but you can't count on the zoning to stay multi. Doesn't sound like a good deal for $150k, but this year I'm sure it will get snapped up. The building
may
be savable. The shingles have crumbled with age but the roof looks intact and straight, miraculously unhurt by the windstorms in recent years. A few days later, Zillow no longer shows the for-sale indication for the apt, and it doesn't even show the Zestimate. All houses not currently for sale have a Zestimate, and all give a basic set of Zinformation when you Zclick. Not this one. It has become a Zunproperty. June 15 update on vacant apt 4001 W Crown: MAJOR ACTION, comparatively speaking. A little barbecue grill that has been sitting at one corner of the building for 20 years has been moved out to the curb. The two old trucks at the back of the property (one a '61 Chevy panel truck) are gone. The manhole for the water meter is uncovered. July 9 update on 4001 W Crown: Looks like the action indication was false. The barbecue grill is back where it was, and squatters have opened the doors again. Aug 27: 4001 W Crown Getting worse. All the first-floor windows are boarded, and now for the first time a couple of the upstairs windows have been broken FORCEFULLY. Looks like someone heaved a brick from the ground, which takes serious strength and intent. Oct 4: Looke like the demonic city has purchased 4001. They're repaving Crown right now, among the thousands of blocks that were ruined by last winter because the demonic city failed to use

The crews are using 4001 as a base of operations, covering the lot with big cement vaults and equipment and porta-potties. I don't think they'd feel free to do that on non-demonic-city property. This would also account for the abrupt disappearance from Zillow listings.
Labels: Heimatkunde, infill