Not new
My ranting about the crime of
"independent"
government agencies, and pleas for more
resonant crystals
, are not new........
From 1929: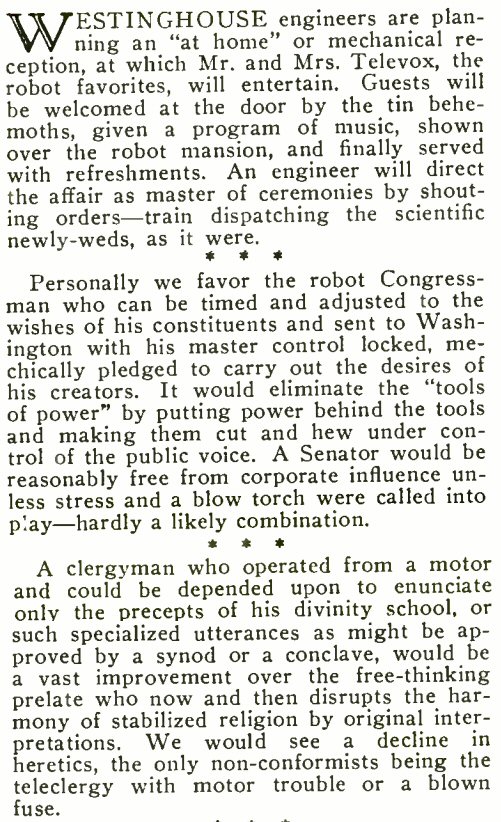 A politician who is LOCKED into the voters who chose him. A judge who mechanically reads and obeys the written laws. A pope or archbishop with NO independence from Natural Law. Sounds mighty good. True then, infinitely more true now. A later version of the Westinghouse robot was
shown at the '39 Worlds Fair.
It's clear that the speech command system was not true speech recognition; it was just a Morse-like template picking up the rhythm of syllables and pauses.