Real news vs fake news
While Gambia and USA STRONG wrestle with globalism vs nationalism, Spokane wrestles with a more direct drama: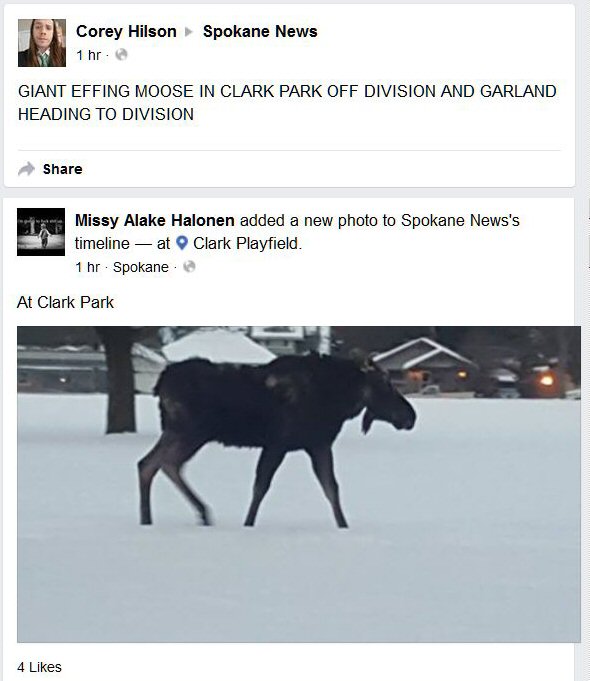 This is why I read the
Spokane-News
facebook page. Fake news = globalists posing as nationalists and vice versa. Real news = GIANT EFFING MOOSE, verified by picture.
Labels: defensible spaces