GOOD! unquestionably
Cathy McMorris continues to defend dams with ACTUAL SCIENCE and ACTUAL FACTS. If the Trump team can spare a moment from its day job of insulting celebrities, McMorris and like-minded colleagues in Congress may be able to move the marker away from total destruction, leading to real changes in Federal agency actions. I still have zero confidence in the Trump team. But at least McMorris is a serious adult working FOR this country and FOR her constituents.
There are some who believe the Snake River dams are not allowing for adequate salmon recovery. However, thanks to collaboration between states, tribes, federal agencies, and private property owners, our salmon are returning at record levels. Since 2014, more than 2.5 million adult salmon and steelhead passed Bonneville Dam, the highest returns since they began counting in 1938. The Sockeye, Fall Chinook, and Coho were also among record and near-record runs as well. In fact, one of the biggest threats to fish are not the dams, but invasive predators. Many coalitions in support of our dams and fish have made serious efforts to remove invasive predators. To assist in their efforts, I support Representative Jaime Herrera Beutler's (WA-03) legislation, the Endangered Salmon and Fisheries Predation Prevention Act. This legislation removes non-native California seals, which eat salmon as they enter the ocean or when they return to our rivers to spawn.
Bravo!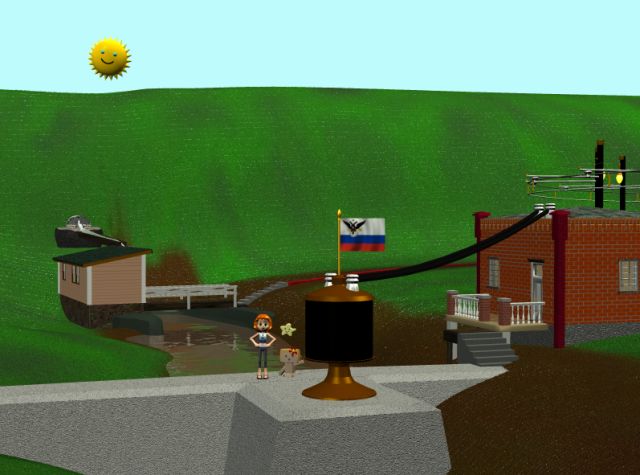 Polistra and friends defend the dam in their new location. This dam is explicitly hydro. Dams don't need any new infrastructure spending. In fact dams require A LOT LESS SPENDING. We should stop doing "environmental" studies, stop buying explosives, stop DESTROYING THE WORLD.
JUST LET THE FUCKING DAMS DO THEIR FUCKING JOB. LET THEM GENERATE ELECTRICITY FOR THE PEOPLE AND IRRIGATION FOR THE FARMERS AND PROFIT FOR THE GOVERNMENT, FOR FUCKING CHRIST'S FUCKING SAKE.
We are too fucking stupid to build anything new, but at FUCKING LEAST we can avoid BLOWING UP THE WORLD. No, obviously we can't. But I can dream. = = = = = Later thought: I've been
wishing
for an American version of
Orban
or
Erdogan
or
Duterte.
A serious relentless adult who maintains a steady purpose. McMorris comes close, at least by comparison to chickenshit fakers like Trump. In 2008 she held firm against TARP, voting it down every time AFTER the Repoof leaders bribed and blackmailed members to approve it. She has relentlessly defended dams and hydropower and farmers and loggers against the enviroloonies. She doesn't talk like a Populist, but when it comes to ACTUALLY defending the American people from foreign-owned saboteurs, she's the real thing.
Labels: defensible spaces