Weird language
Basket of deplorables
is weird language, but the concept is perfectly familiar. Treating half the population as IRREDEEMABLE is the classic kickoff for a pogrom. Nietzsche and Rand and Musk and Zuckerberg comprehend the idea perfectly. You got your Ubermenschen and your Untermenschen, your Brights and your Dims, your Evolved Ones and your Negative Externalities. The basket itself vaguely reminded me of something, which took a while to localize. Shows best in this illustration from a Tale of Two Cities.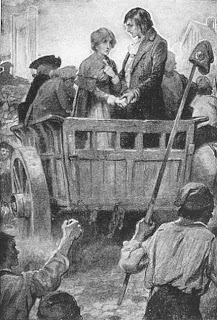 Caption: "Sidney Carton and the little seamstress rumble off to their deaths in a tumbrel escorted by Jacobins." More familiarly and recently, where do you put deplorable and irredeemable things?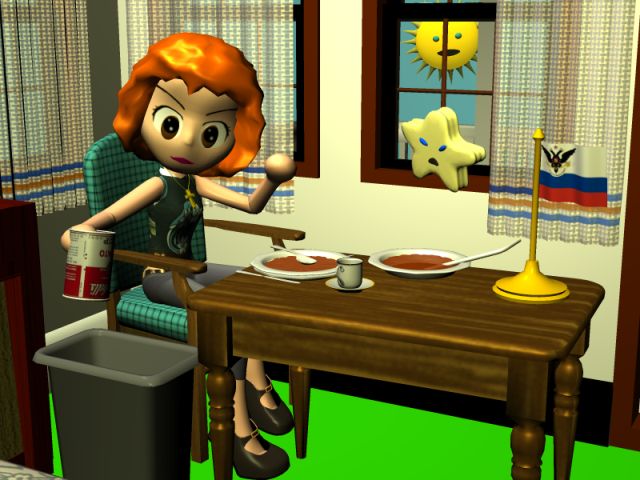 What the Brights fail to grasp is that us Dims are perfectly accustomed to being insulted and tossed out and spit on and shit on. We have
evolved
to derive nutrition from the only available source. Insults are a
vitamin
for us Dims, just as tragedy is a vitamin for Russians.
Labels: #DeplorableLivesMatter, Asked and answered, Language update