Old trick doesn't work /// Edit: not so fast.
Crickets aren't common here; most summer nights aren't hot enough. This summer is actually a bit cooler than normal, but presumably the crickets overbred or something last summer. I've been hearing exactly one cricket every night. Tonight was warmer than most thanks to cloud cover, so he's steady and loud. Tried the old temperature trick several times. Count in 14 seconds is 21 or 22 alternately, so split the diff at 21.5. Add 40, and you get 61.5.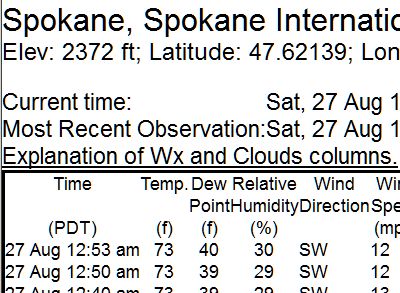 Nope, off by 12. Bit later: I went out and checked the temp at ground level (cricket level) with my trusty thermocouple. 64 at ground level near the house, probably a degree or two cooler in the bushes where the cricket is. Not bad after all. I apologize! I shouldn't have doubted REAL-WORLD MATH.
Labels: Metrology, Real World Math