il Dottore Clouseau
Lots of sparks zapping around the Italian surgeon who is proposing Full Body Transplants. BBC-satan interviewed Dr Canavero and got almost everything wrong. Canavero's personality doesn't help. He has the perky cockiness of Inspector Clouseau, which isn't reassuring.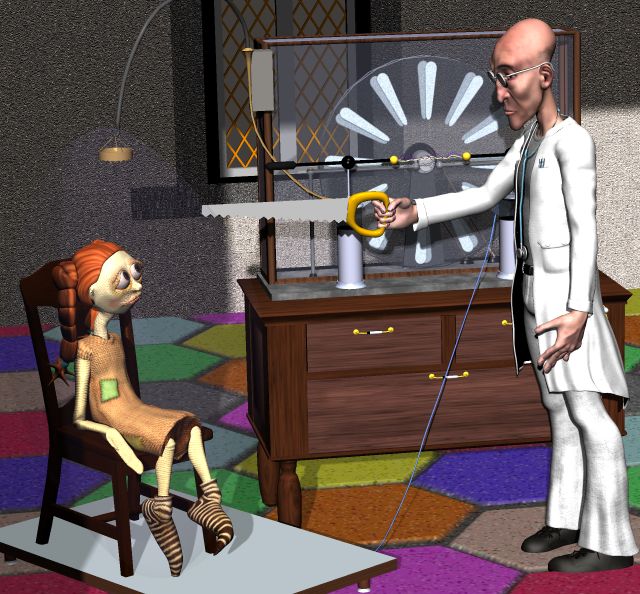 BBC-satan was mainly concerned about "Human" "Rights", whatever the fuck that means. Bothered by the "lack of consent", even though Canavero has dozens of volunteers waiting. Surprisingly the
Guardian
got it mostly right. Connecting nerves is a small problem now. Making both ends run in sync AFTER the connection is much harder. The most critical piece is not the spine but the Vagus nerve, which controls pretty much everything that matters. Heartbeat, gut bacteria signals, breathing, larynx. You can miss quite a few spinal connections to leg or arm muscles and still have a useful body. The brain can readjust many of those connections in software. Not so with the vagus. Guardian also notes that limb transplants are turning out to be dubious. Even when the connections are good, the recipient often hates the new arm and decides to have it re-removed. Expand that to the whole body, and what happens? Not much fun. Biggest problem, not mentioned by either BBC-satan or Guardian: THIS IS NOT NECESSARY. Self-produced stem cells have
ALREADY succeeded
in reanimating a quadriplegic body. I guess it's understandable that the Brit media haven't heard of this success. It was done by Dr Geoff Raisman in a mysterious distant obscure place called LONDON. More seriously, Raisman succeeded with stem cells derived from the patient's own nasal nerves, which means he didn't use Real Science, i.e. embryonic stem cells. No murder needed, thus his method must be TROLL DENIALISTIST PSEUDOSCIENCE HALLIBURTON BUSHITLER KOCH KOCH KOCH KOCH KOCH KOCH. Real Science is genocide. Nothing less counts. = = = = = Artistic sidenote: I've used this doctor character before, as an ecofreak or bureaucrat. But he was meant to be a doctor, and he looks amazingly like Canavero.
The genius artist
who built this character is German, so I doubt that the resemblance was intentional.