Family, not facts
Realized this morning: It's not facts vs theory. Mostly it's family vs theory. = = = = = First example: Russia has it right on two levels. Immediate families are strong, and the national ethnic 'family' is strong.
Cultural references
are the macro version of family inside jokes. At the macro level, everyone knows how a Matryoshka works. At the micro level, everyone knows that a reference to Uncle Jim means a hopeless drunk. Outsiders can't read the code. American elites, who devote all of their monstrous evil energy to destroying
both
the immediate family and the ethnic family, don't get Russia. Non-literal language of any sort, inside jokes, metaphors, cultural codes, are racist, sexist, homophobic, objectification, etc, etc, etc. = = = = = Second example: The
recent Spokane court case
involving a homeowner who shot a car thief. The elites in the court system were defending wacked-out bonkers theories of so-called "law" and so-called "human" so-called "rights". The homeowner was defending his family. The jury found quickly and firmly for the homeowner, stunning the court and media elites. How could this happen? It's inconceivable. We don't get it. = = = = = Third example: This one is a stretch, but you can still see the elites being blindsided by the need to defend family and property. Elites are rapidly pulling all data and programs into The Cloud, which is vague and theoretical and indiscriminate. Just like the EU/US/UK vision of society. Everything must be snatched from personal control, everything must be integrated and
smashed together
into one undifferentiated blob that can be dissolved instantly when the elites give the word.
This NPR feature
presents The Cloud as the inevitable Arrow Of History (
sounds familiar
) and the only possible way to run computing. But NPR's commenters sternly resist. Gives me a bit of hope... even NPR-listening techies, who flow with the tides of leftist fashion, are firm supporters of the Second Amendment! In case this point isn't clear, read the Federalist Papers. You'll see that the 2nd was NOT about hunting, NOT about guns. It was about the untrammeled ability to DEFEND yourself and your family and your property. These techies are saying "Pry my external hard drive from my cold dead fingers." An external HDD doesn't look much like a pistol, but both are self-defense weapons.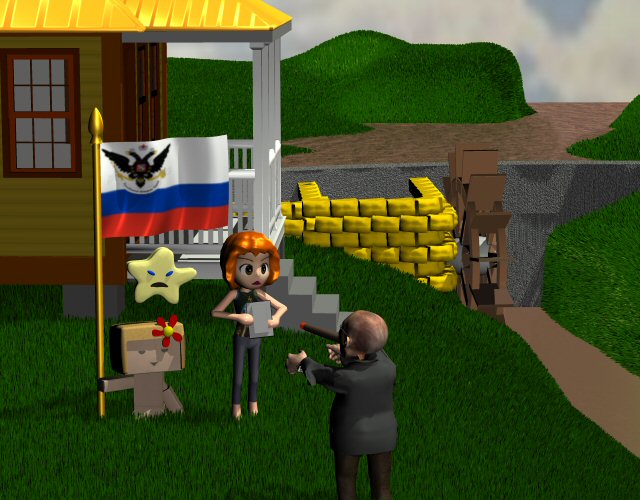 STORAGE IS THE KEY TO CIVILIZATION.
Labels: Blinded by Stats, Danbo