Grandma was right 4
A detailed study
of bacteria found in an office building finds no surprises, but one interesting detail. The building was Lillis Hall at U of Oregon. Apparently Lillis Hall is the very latest and Greenest of all Green shit on the Greenest of all campuses in the Greenest of all states. It does have one good feature that made the study meaningful: some of the windows open. Most campus buildings in recent times are hermetically sealed. Unsurprisingly, bathrooms contained poop bacteria, kitchens and dining rooms contained food bacteria, and so on. The one interesting bit was tied to the openable windows. Offices with openable windows had more soil and plant bacteria than offices with sealed windows. (1) This indicates that faculty are actually opening the windows when possible. I would have guessed the opposite. Modern academic types are extremely busy, and tend to prefer minimum distractions. (2)
Soil bacteria are good for us.
They make us smarter and happier. Maybe the academics figured this out unconsciously after trying it both ways.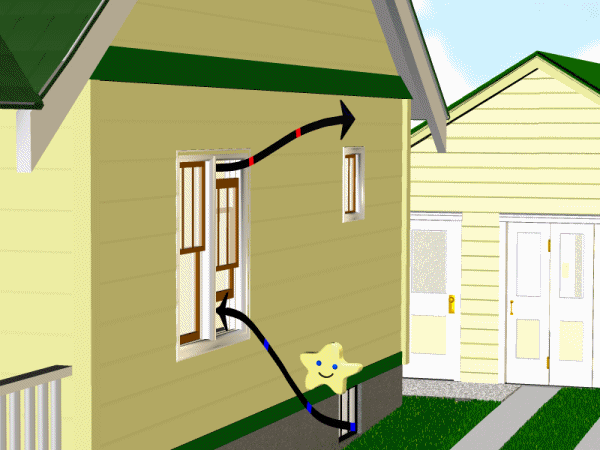 These researchers say their next project is to examine other aspects of buildings: form and dimensions of rooms, materials, hall connections. If I were doing a similar project, I'd focus on one variable that isn't likely to be present in modern office buildings: Open flames. Pilot lights, gas stoves, oil lamps, fireplaces, candles. And I'd bet that rooms with a
little flame
are significantly healthier than rooms without flames. Sidenote: When I say grandma, I'm speaking both generically and specifically. My grandma lived in an (originally elegant) second-floor apartment for the last half of her century-long life, and
always
kept her bedroom window open. Even when it interfered with the air conditioner, she absolutely insisted on sleeping with outside air. Could be part of the reason for a century-long life. She died about 25 years ago; the building is still there, still apparently occupied, and
the window is still open!