Must be what they mean
This neighborhood is mainly 40s and 50s houses, mainly painted in unobtrusive earth-tones. Grays, tans, creams. I tried to capture the scheme in my
digital salute
to the default '50s house: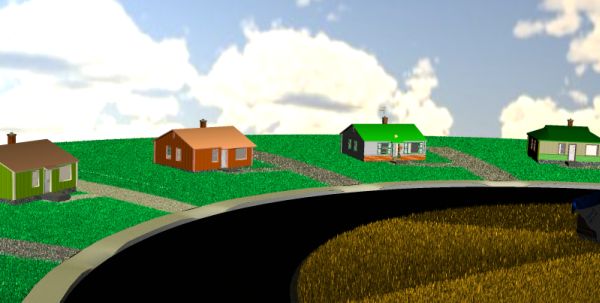 but didn't quite get there. The hip-roofed house on the right is appropriate, but the others are too bright. This morning the sun was 'lensed and irised' through a partial hole in the clouds: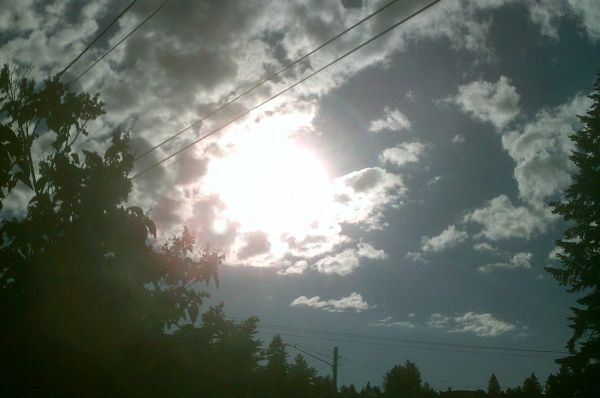 and those subtle earth-tones suddenly SHOUTED! Clamored for attention! BANG! WHAM! Each gray and cream
revealed its component parts,
showed a unique personality. I won't even try to capture the effect with my cheap camera and nonexistent camera skills. Bound to fail. This must be what painters and filmers mean by the 'golden hour'. Or maybe not... I walk at roughly the same time every morning, and never caught this amazing effect before. In any case, lucky I was alert enough to enjoy it!
Labels: Heimatkunde