RIP Crown Vic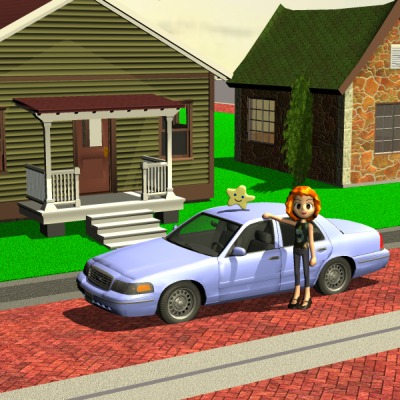 Just after I used the Crown Vic in a rather strained
metaphor,
Ford decides to eliminate it!
Doesn't count as a total death, since the more recent CV was already Taurus-based, and Ford is now going to make a version of the Taurus to serve cops. Sounds like they're ending the name, not the car.
The
original
Crown Vic was the last Real American Car. Lots of road-hugging weight, front engine, rear drive, actual frame. Ford kept making them with very little change, waaayy into the era when everything else was superlight crap.
Basic fact: a well-designed front-engine/rear-drive car will outhandle a front-drive car in most circumstances, and will generally do better on snow and ice. When roads turn icy here, the cars that get around best are the old Vics and Caddies with original-equipment drivers.
Of course this could be partly due to driver skill. The codgers who drive Vics have mastered The Deep Dark Arcane Freemason Illuminati Trilateral SECRET Of Winter Driving. Are you ready for it? Really ready? Ssssshhhh, don't tell anyone else. Here's the Deep Dark Secret:
The throttle pedal is an analog device. It has a full range of settings besides Stomped! You can hold the throttle at 5% or 10% of Stomped, and the car will still move!
Drivers under 40 have never explored this mysterious Pedal Incognita. They consider the throttle to be a digital device, something like the old
Dead Man's Pedal
on locomotives. If it's not Stomped firmly to the floor, you're not driving at all.