Populist science, first thoughts.
I've been noticing something lately while re-reading those wonderful WPA Writers Project books.
Example from Oklahoma, p 388:
WYNONA is at the approximate center of the old Osage culture, and for a long time ancient customs and rites could best be studied there. One of these, "Sending away the Spirit", was held the fourth day after the death of a warrior at a selected tree, the bark of which was cut away by the master of ceremonies and the surviving warriors. When the tree trunk stood bare it was stained red, and as a symbol of the spirit of the dead man, was bidden to travel with the God of Day on its endless journey.

Another ceremony for the dead warrior took place on the return of the war party to the town. Within sight and sound of the tepees, they sat down in a circle and began to wail for their lost companion. Then from the town came the master of ceremonies and the people; and in the smoke of fragrant cedar boughs the warriors, their cast-aside clothes, weapons, saddles -- even their horses -- were purified. All their discarded property was then distributed to those of the three clans of the Osages who took part in the rites.

As a final precaution, the returning warriors marched in procession around the encampment in order to establish a line across which the spirit of death could not pass.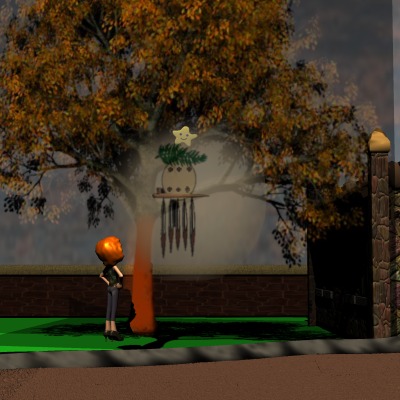 The ceremony is moving and thought-provoking, but I'm really focusing here on the descriptive style.
Consistently in those WPA books, local
beliefs
are reported in the same objective and journalistic tone as local
events
. The God of Day exists for the Osage, so he's in the story just as the dead warrior is in the story.
Or putting it differently,
events recorded in human minds
are treated with the same respect as events recorded in court documents. Hillbillies and Osages and Bankers, all tribes deserve the same respect, all deserve the same judgment of good and evil.
Modern "journalists" have lost this unity.
The God of Abraham is absent and the God of Day is absent. Only Gaia, the Goddess of the Bankers, is present.
For moderns, human beliefs and human observations do not exist. They are
unfacts.
Processed facts exist. Processed facts fall into two categories: (1) The demented gaga ravings of black-robed enemy agents with "law" degrees; (2) The outputs of intentionally defective computer programs using intentionally corrupted data. These products are the only
facts.
= = = = =
How do we return to the unity of the past? How do we merge
internal
human observations, including those commonly regarded as religious, back into the realm of objectivity without losing the purpose of science?
= = = = =
Later: I carried on this line of thinking, but without the phrase 'Populist Science' ... most notably
here.