Where's the real value?
Still trying to scratch the electronics itch. Decided to return to a speech-related project that I'd started last year, then got derailed by surgery and WINTER. Looking through a Bell System journal from 1940, got derailed again by an interesting chart. Phones per capita sorted by cities. 1939 was a good time to run such a chart, since the trend for phones was in mid-climb. Phones became practical in 1910 and pretty much universal by 1970. Early and late don't tell you much; mid-slope is where you can
see the variability.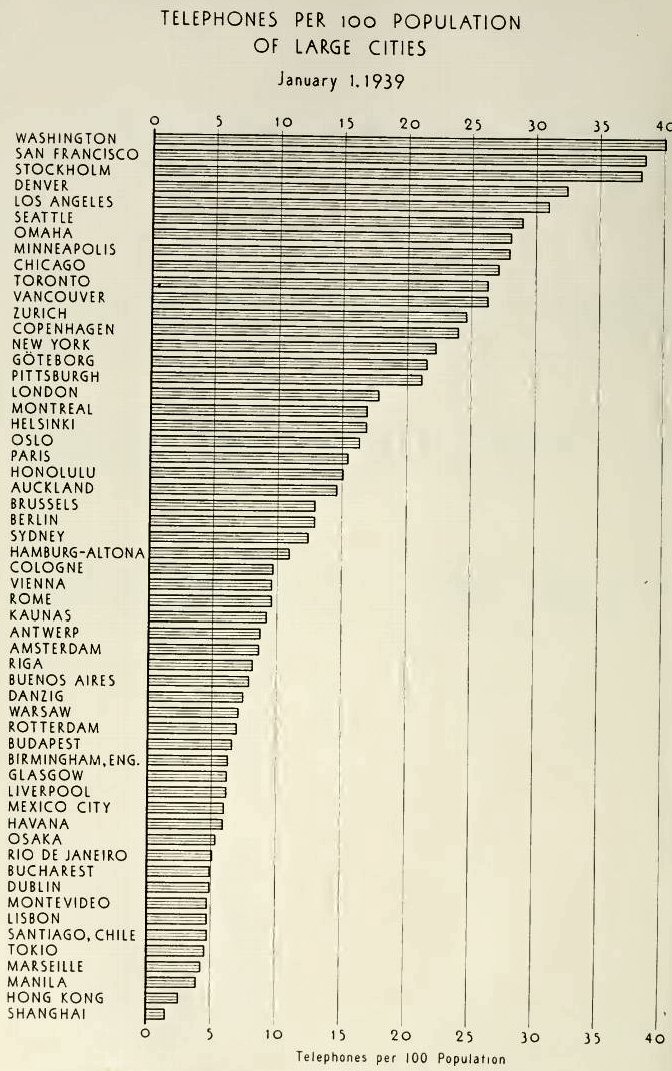 Where's New York? I figured that NYC, with all those stockbrokers holding ten phones at once and shouting
SHORT CONSOLIDATED! CLOSE DOWN AMALGAMATED! RUIN ACME!
would be a solid and decisive NUMBER ONE for phones. Nope. NYC is down at 14. Where's Boston? Not there. Where's Philly and Hartford and Miami? Not there. The East Coast isn't a major phone user. Instead, the major phone cities are inland. Omaha, Minneapolis, Denver, Toronto, Pittsburgh, Chicago. Mapping the cities shows the worldwide pattern: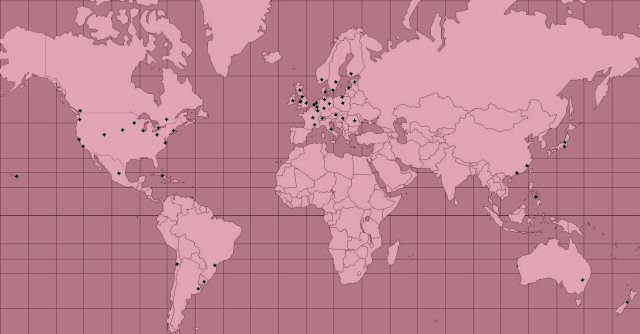 Government capitals are there, as you'd expect, but the hot zone for phones is INDUSTRY AND SHIPPING. Real value economy. Göteborg, Danzig, Riga, Kaunas, Hamburg = Baltic Phone Index. Later thought: This fits the observation I've made several times that the middle part of the country wasn't
badly
hurt by the 1930 Depression. NYC bankers were ruined but oil and cattle and manufacturing kept going. The current Depression is opposite. NYC bankers are getting hyperexponentially hyperricher, and the middle part is starving and overdosing and jumping from bridges.
Labels: the broken circle