Oblivious or polite?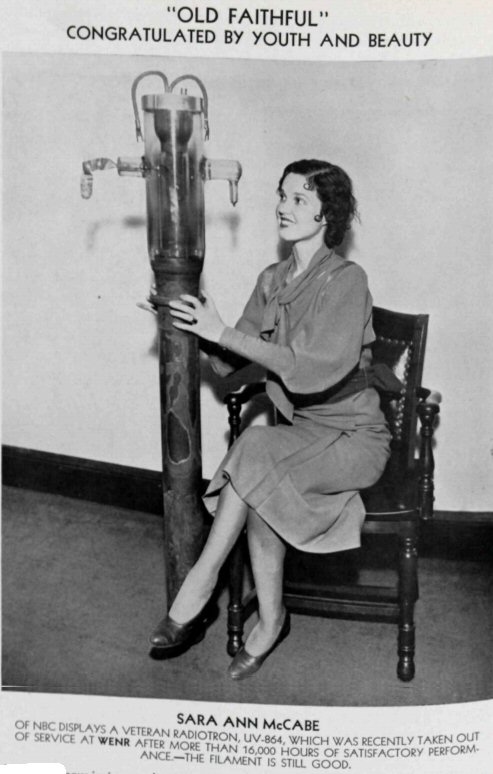 I think Sara Ann knows what part of Old Faithful she's holding. This was in the
January 1933 issue
of an RCA periodical, so I doubt it was an intentional joke. Call signs were bolded in all promotional pictures, so this particular call sign wasn't being singled out.
Labels: Zero Problems