Need a new word
Some fairly strong T-storms are flopping around the region. I've been checking radar often. At the moment it looks like Spokane will be missed, but the angles and motions of this system are strange, so it's not all clear yet. [Later: missed. Got 0.2" rain but no storm. Yay.] The EAS beep just interrupted the local radio signal! What is it? Severe storm warning? No, it's just another Custody Dispute Alert. I could tell even before the actual message, because the announcement is
voiced clearly and professionally by a live announcer in a quiet studio.
Real storm warnings are voiced by primitive synthetic speech against a background of hissing and rumbling and crackling and roaring and crashing, giving the effect of a poor cell-phone with a dead battery held by a Demolition Derby driver who is using an electrolarynx. This particular Custody Dispute originated in the Seattle area, which means it doesn't need to be heard in Spokane anyway. As always the "abductor" is obviously the kid's biological parent, though the description makes him sound like a stranger. Thinking about an electrolarynx inspires a new word for these Huxleyan warnings. When a PARENT is taking the kid away from a STATE-MANDATED FOSTER family, or the BETTER PARENT is nabbing the kid from the WORSE PARENT who has official custody, it's not an ABduction. By analogy with laryngeal physiology, this is an ADduction, a bringing INWARD to proper biological parenting. Biological parents are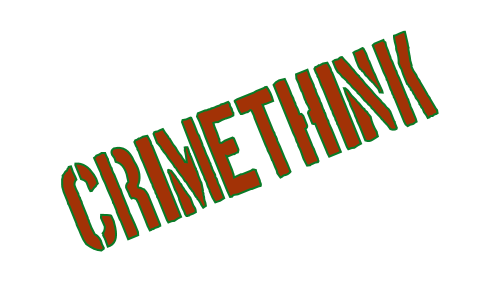 just as Huxley predicted.
Labels: Language update