Father foodie
My favorite radio program is
Strange as it Seems
, which appeared for a while in the mid-30s. 63 episodes are available now, and all are excellent.
Strange
was written by John Hix, a southerner who retained his sanity and EMPATHY even while working in NYC. He consistently honored the poor and mocked the rich. Some stories are dubious, some are uncheckable, and some are strictly true. Last night before bed I was listening to
The man who ate a fortune,
mocking a spendthrift British heir in the 1820s who used up a large fortune in nine years of exquisitely precious eating. The tale seemed overblown, so I tried checking it. Turns out to be strictly true. Hix's dramatization closely follows a story given in a footnote on p.282 of
The Cook and Housewife's Manual,
published in 1847. In fact Hix's version is a bit understated. Here's the original: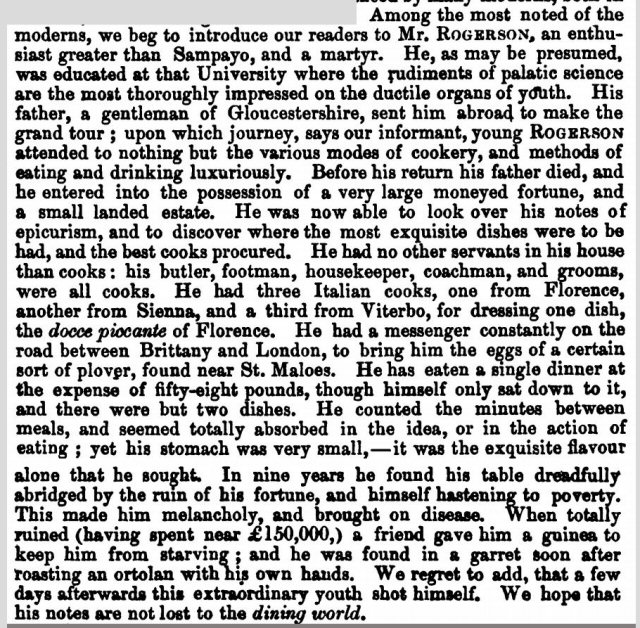 Checking money values: The original gives the fortune as 150k pounds in 1820. This is 12 million pounds today, or 15 million dollars. Hix gave the value as 750k dollars in 1935, which agrees precisely.