I shouldn't complain
Shouldn't complain about
more
information, but it's not really more information. It's a waste of 'bandwidth'. Alleged "city" dysgovernment sent this postcard to all utility customers.
Growth in our amazing city requires us to update how we serve you. We have reorganized our garbage, recycling and yard waste routes to make solid waste collection more efficient and effective. On Feb 27 we start using these new routes! Your collection day will stay the same. Your collection time may change. It is important that your carts are out before 7AM on the collection day.
First, I get twitchy when I see corporate buzzwords like
amazing!!!! We're passionate around the garbage space!!!!!
Second, the reorganized route won't change the collection time because the collection time has always been VARIABLE and unpredictable. They reach my block between 7AM and 5PM on Thursday. Morning is
somewhat
more likely than afternoon, but not strongly. Variability isn't a problem. Nobody does what Polistra is doing here: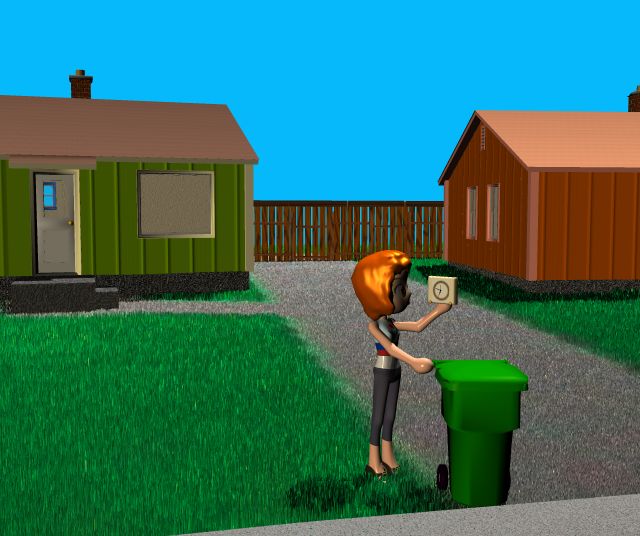 Most people work all day so they aren't able to pick the golden hour for trash, even if they wanted to. And the rule has ALWAYS been to put your cart out before 7
because
the collection time has ALWAYS been variable. Do they mean that the collection time will now be MORE variable? Or somehow DIFFERENTLY variable? If you had been betting on a collection time of 8:37:23, should you now hedge your bet? This "change" isn't a change at all, and will confuse some people unnecessarily.
Labels: Metrology