Constants and variables 61
Gorsuch has set a record for "growing" into the expected Satanic role of Federal "judges". He's managed to "grow" into full Sorosian hyperdemonic maturity even before confirmation. If Trump wants to maintain his credibility he should de-nominate this pituitary freak and find a more stable candidate. Criminals need to be halted EARLY.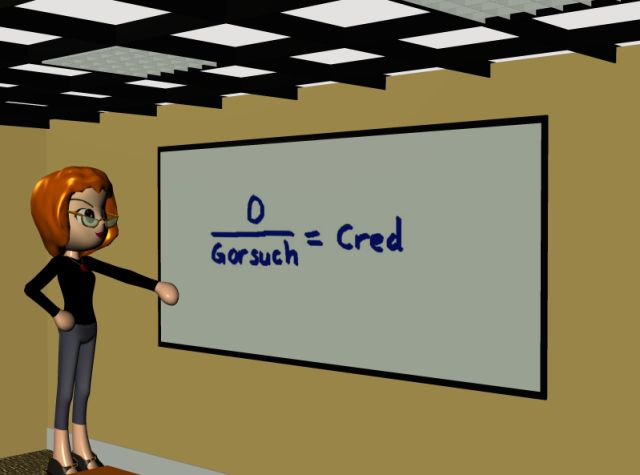 In the big picture it doesn't matter much. One more fake conservative in the Supreme Crime Syndicate won't change anything. The correct solution is to eliminate the Federal court system entirely. It has done nothing but
INFINITE GENOCIDAL EVIL
since 1803. At the same time, all Federal "laws" should be deleted. I can think of exactly ONE situation where a Federal "law" may have been beneficial. The Lindbergh law that gave FBI authority over kidnapping led to a distinct decrease in kidnappings for ransom. There's nothing intrinsically Federal about this one crime; the FBI simply had more resources than state or local police agencies. Around the same time, federal laws placed bank robbery into FBI jurisdiction. Again robberies dropped for many years because FBI had better and broader expertise. Now bank robberies are common again despite FBI's continued participation. Conclusion: there's no consistent benefit from adding FBI participation. It's just a question of budgets and resources.
Labels: Constants and Variables