Yes it was, but WHY????
I drove a couple of VW Squarebacks for many years. I didn't especially like them, but my tools and skills were 'vested', so maintaining them was comfortable. I had always wondered if VW was influenced by Studebaker. The front end had the same underslung shape as the '50, and the taillights resembled the '52. This month's Collectible Auto mag answers the question in a surprising way. In fact the design that ended up as the Type III was first COMMISSIONED by Studebaker in 1952!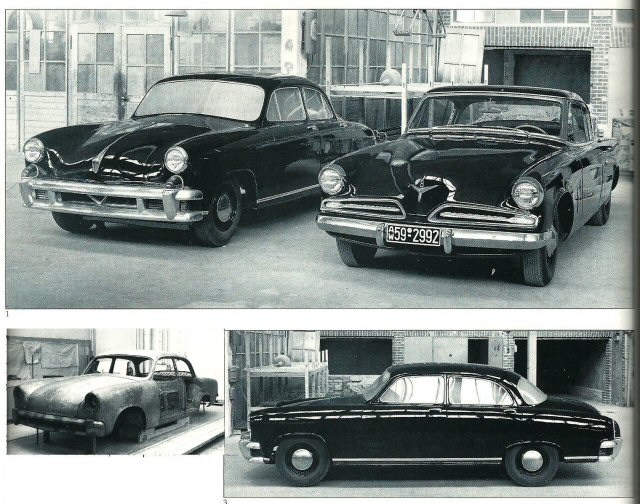 Picture answers everything except WHY?????? Unfortunately the article doesn't fully answer WHY????? either. The project seems to have been the work of importer Max Hoffman who first brought VW to America. He got the Porsche people together with the Studie people, and Studie paid Porsche $500K (5 million today) for a complete prototype with several size variations. The picture shows the larger version, about the same size as Studie's original '39 Champion. It's not as pretty as the '53 coupe, but then no human product is as pretty as the '53 coupe. The Squarebaker has a definite advantage in space utilization. Taller hood and trunk makes more room for engine and luggage, and long passenger compartment uses the 111" wheelbase efficiently. This body would have competed better in America than the '53 Studie sedan, which was too narrow and cramped for a full-size car. Porsche also put a lot of work into designing a front-mounted air-cooled V6 for the car. An even bigger WHY????? Studebaker could have used a roomier body, but they
didn't need
a bizarre and fragile engine. They were ahead of the competition in engines, with an old small reliable six and a new lively V8. = = = = = Later: The front of the Squarebaker reminded me of something else........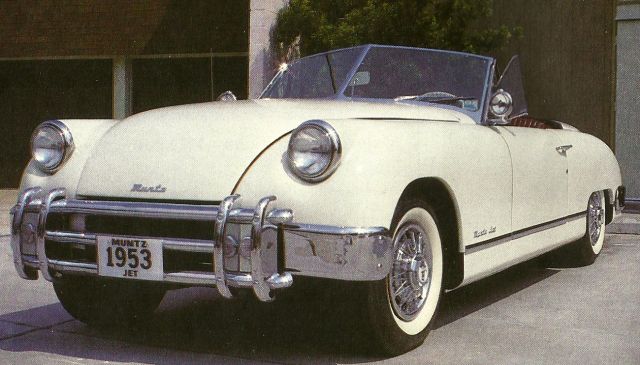 Muntz Jet! It's nearly identical. This picture is obviously a '53 model, but the Muntz Jet was a slight redesign of a car first produced in 1948 by Frank Kurtis, the man who put the K in Kalifornia Kustomizing. In fact the Squarebaker is just a sedan version of a Muntz Jet. No doubt about it. So Studie could have acquired the design a lot earlier and a lot cheaper by hiring Kurtis. Why didn't they? Yet another unanswerable question.
Labels: Asked and sort of answered