La ville du Spocane?
I wonder if the "city" of Spokane has hired un Tweeteur Francophone, or just switched to a non-English autocorrecteur d'orthographie?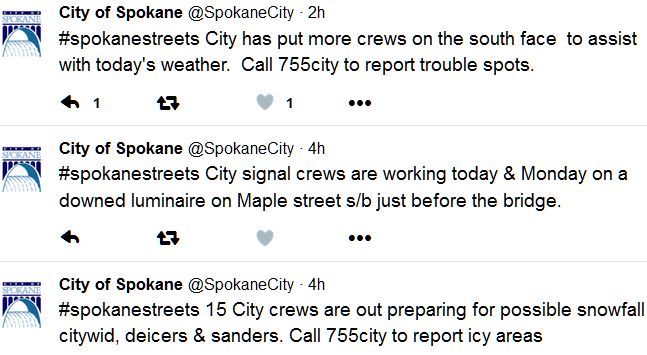 Beg pardon, Mon Soor, but round these here parts we call that there place 'South Hill', not 'south face', and we call them there thangs 'streetlights', not 'luminaires'. And when them streetlights fall, we say they done fell, not 'downed'. Only aerioplanes git 'downed'.
Labels: Alternate universe