Two questions
Headline:
Stabbing suspect has disturbing criminal history
Why is this considered newsworthy?
Painter has history of painting
Waitress has history of waitressing
Farmer has multi-generational history of farming
These are not considered newsworthy. By contrast,
Successful farmer started farming last week
would be properly and accurately newsworthy. Also impossible. Two questions. (1) How did we develop the peculiar notion that criminality is TOTALLY DIFFERENT from other talents? (2) Why do we assume that criminality is a "random" thing that could happen to anyone? = = = = = Answers: (1) is no mystery. If we handle criminality the same as other tendencies, we will have to conclude that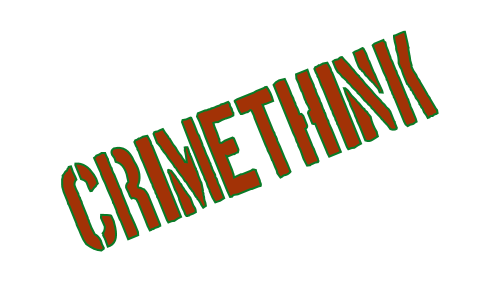 (2) is more subtle. It's true that anyone can
break a law
given the proper conditions. In modern Western tyrannies, it's especially true that everyone is breaking at least one law all the time. When the web of laws covers every single action necessary for ordinary life, the web is
ready
to catch anyone at any time. It's just a question of springing the trap. Anyone can be prosecuted and jailed, with full "due process", if the authorities decide to spring the trap. This all-encompassing web (and Web) was
partly
designed for the purposes defined in (1): forcing the culture to accept the actions of Protected Classes by eliminating natural and commonsensical distinctions. Mainly it's just plain tyranny. = = = = = FBI director Comey is
breaking ranks
for the
second time
to spread the truth about these matters. Now that he has paid his dues to the Empire by exonerating the Empress of comparatively unimportant crimes, he's able to speak the truth about important crimes that affect everyone. He has further protected himself by leaking the
"info"
that most lower-level FBI people would prefer to indict the Empress. Now the Empire can't afford to remove Comey. Interesting calculation.
Labels: Asked and answered, skill-estate