Upscaled a bit
Latest pic from KSHS:
A Watkins Products salesman around 1900. Looks tired and dusty. Usually a picture of a Man And His Ride will show pride of ownership. Hand on fender, hand on back of horse. Not here. Just tired.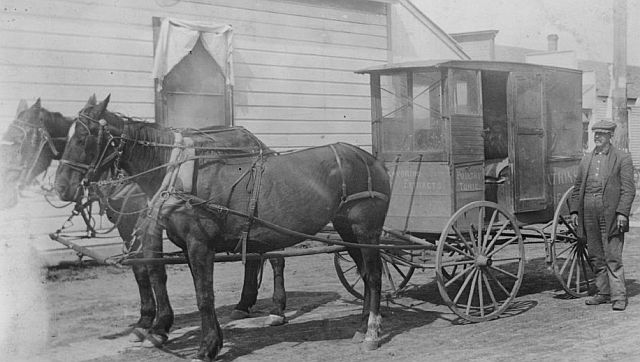 These narrow one-man buggies were popular with
peddlers
and
postmen
and
aptronymic postladies
but have dropped into obscurity. Rarely seen in advertisements or paintings from the era. The horsey version of a business coupe. Note the complex harness, with reins passing through holes in the dashboard. Watkins Products is
still around,
still in the same basic line of business, considerably less tired and dusty now.