Thanks, Weather Bureau!
The Weather Bureau has FINALLY switched to finer time resolution in their 'observations' page for Spokane. Until now, the timepoints were almost always hourly unless visibility changed. In other words, the page was exclusively serving the needs of aviation. The underlying data was obviously there, but they weren't bothering to publish it.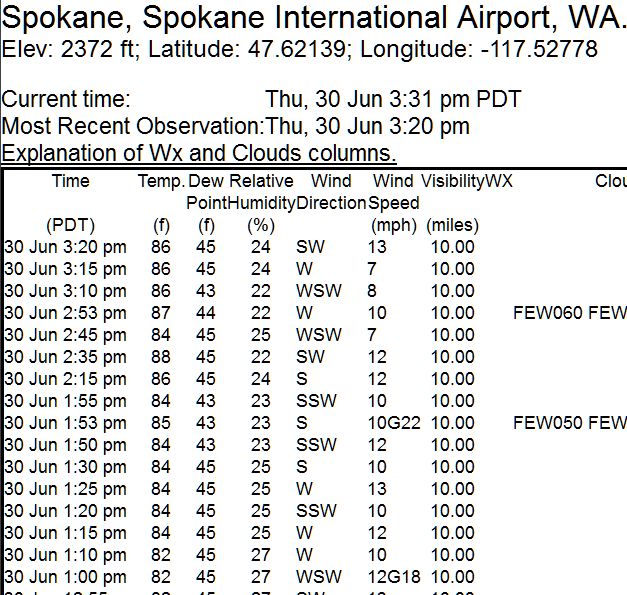 A few days ago they switched to approximate 10-minute intervals, which makes it much easier to see when the wind is starting to pick up, or when rain is starting to hit. The latter has
become
more important since Weather.com
screwed up their radar.
Formerly their radar was a perfect guide to the first and last raindrops; now it doesn't mean very much. So, in the name of Metrology, Bravo and Thanks!
Labels: Metrology