Why streetcars died
Another new KSHS item.
A 1910 promo pic for the streetcar line between Cottonwood Falls and Strong City. CF and SC are just two miles apart, highly unusual for Kansas. When towns were that close, they usually merged, or one faded. In this case both survived and remained separate.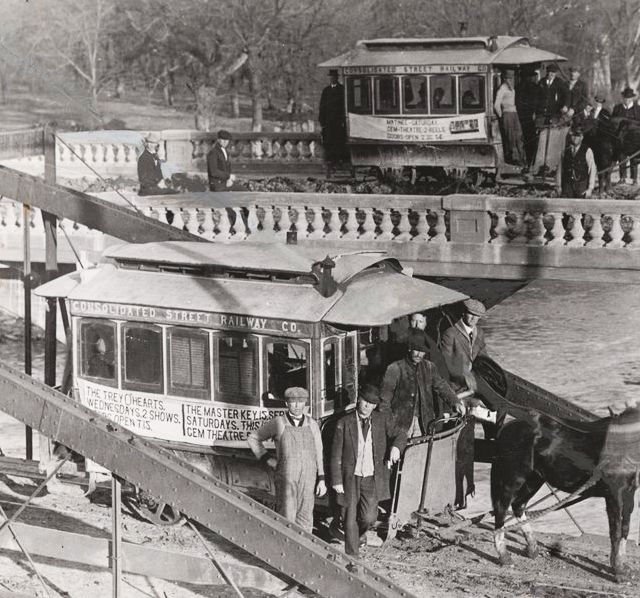 You can see why streetcars were doomed. Shouldn't have hired Mr Death as conductor. = = = = = Clearly this is the bridge over Cottonwood Falls, the prettiest place I've ever seen.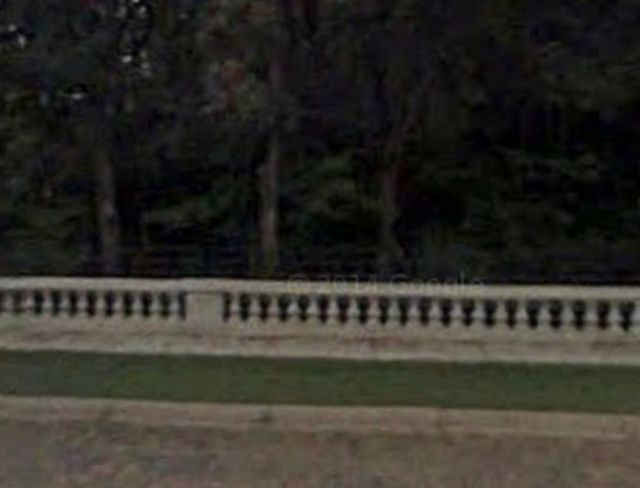 Googlestreet shows that the bridge itself has been replaced, but part of the railing is still there in the park around the Falls. Possibly saved and moved when the bridge was taken down?