Storm Mode
More snow, another 4" or so. (Smooth this time, not all lumpy and
cicatrixy
like previous snow.) This winter is looking normal despite the El Nino crap. Sort of annoying, but sufficient snow is critical for agriculture and hydropower, so I mute my annoyance and rake the roof. Local TV website makes a big deal of switching into 'storm mode' when weather is tricky.... but maybe they should choose a different background for their 'storm mode' announcement.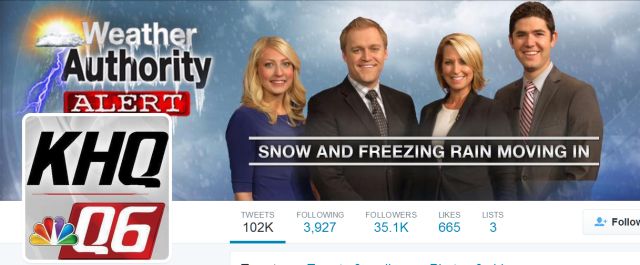 Snow White and the Three Freezing Rains? Which one is Freezy and which one is Rainy? I never remember the third one (Snizzly?), so I guess it doesn't matter. = = = = = Vaguely related and equally stupid observation: One neighbor (thankfully not very close to me) goes all out for Xmas decorations every year, with lights AND music AND animated figures. As I walked by yesterday, the music was playing Jingle Bells in a MIDI chime arrangement, and dogs inside the house were barking in rhythm. Yes, it sounded exactly like
this.
Saints preserve us. = = = = = And a NON-stupid thought... TV stations properly pay lots of attention to
driving
conditions. Which mountain pass is closed, which major arterials are plowed, etc. They NEVER pay attention to
walking
conditions. Correlation is mainly negative. Freezing fog is often OK for cars but totally impassable for walkers.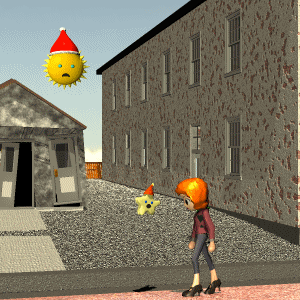 Two or three inches of fresh snow can be nasty for cars but wonderful for walkers. Good traction, cushioned steps. If we're trying to make cities more walkable, a walking condition update would help.