Speaker's market, hearer's market
The old logic of seller's market vs buyer's market holds true in all of Nature. When you're a plant trying to get bees to buy your pollen, you offer all sorts of attractive goodies. When you're a carmaker trying to survive the Depression, you improve your cars quickly and make them more distinctive and attractive. When the bee has taken the pollen, you can shed your petals and stop broadcasting your negative charge. You can concentrate on building seeds. When you're a carmaker facing the postwar buying surge, you can eliminate variety and accessories. You can focus on building basic cars and selling them for luxury prices. Does this apply to languages? When a nation or culture wants its language to spread, does it sweeten the offer? Does it make things easier? And when spreading is unwanted, do languages become more difficult and narrow?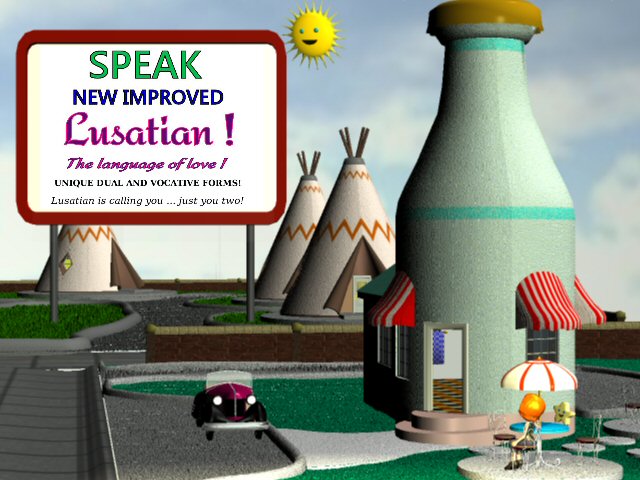 The latter is easy. Insular cultures develop or retain all sorts of peculiarities that make it hard for outsiders to penetrate the mystery. Japan uses three separate symbol systems at once, mixing them in a way that outsiders can't fathom. And when an insular culture goes rabid, it still doesn't try to spread its language. It simply doesn't care. "If not for Hiroshima, we'd be speaking Japanese." Nope. Hiroshima cured Japan's rabies, but without Hiroshima we wouldn't be speaking Japanese. We'd just be dead. Japs would have been farming our land and mining our resources without interference from bignose pigstinks. The former is harder to find. I can only think of two examples, and they're both weak. When Ataturk wanted to make Turkey more attractive to Euro traders and investors, he forced his country to switch from Arabic writing (which was not a good fit for vowel-rich Turkish anyway) to Latin letters. It helped to make Turkey seem more familiar, but Euros still don't speak Turkish. Around the same time, Lenin ordered a simplification of Russian spelling, and Soviet cultural scholars developed specialized versions of Cyrillic for various nationalities. Again this helped because Cyrillic fits those languages better than Arabic or Chinese symbols. But again it didn't 'sell' Russian more widely than before. What really happens is more subtle and natural. When languages are penetrating new territories, they simultaneously simplify and regularize to some extent. English lost many of its inflections around the same time when England was colonizing the world. Russian simplified as it expanded its empire. The more insular Slavic languages
(like Lusatian aka Wendish)
have more complex inflections and more nuanced phonemes. Which way does the causal arrow point? Hard to tell. Maybe the simplification and the spreading are parallel results of an earlier cultural change.
Labels: Language update, Smarty-plants