Resilience
A little tribute to the resilience of Nature. Or something. Back in '97 after the icestorm,
Avista went around town
doing what it should have done before the icestorm. Trimming and cutting trees that were threats to power lines. They cut a little maple on my property that was growing directly under the line. Bad picture of the stump: (Looks like a frog for some reason!)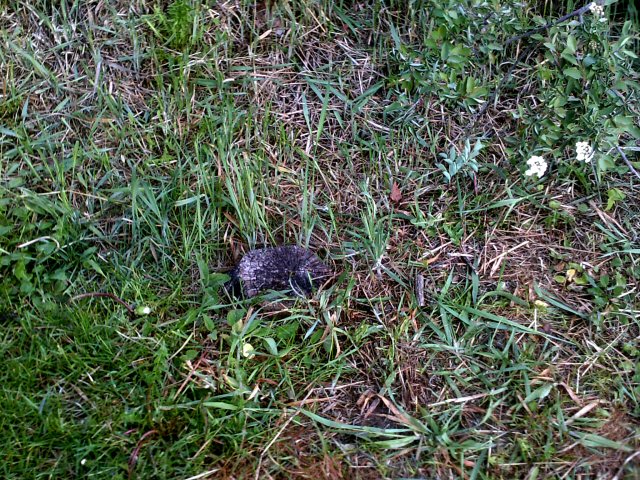 The maple was right next to the neighbor's wooden fence. In recent years the fence has been leaning more and more toward my side. Though it wasn't properly anchored, it wasn't bothered much by windstorms. Just gradually tipped until it reached a mysterious stable state at an angle of 40 degrees. More like a roof than a fence. Even last summer's
'nado
didn't finish it off. Earlier this year the neighbor removed the fence, which opened this little area to full sun. Since then I've noticed two or three maple suckers.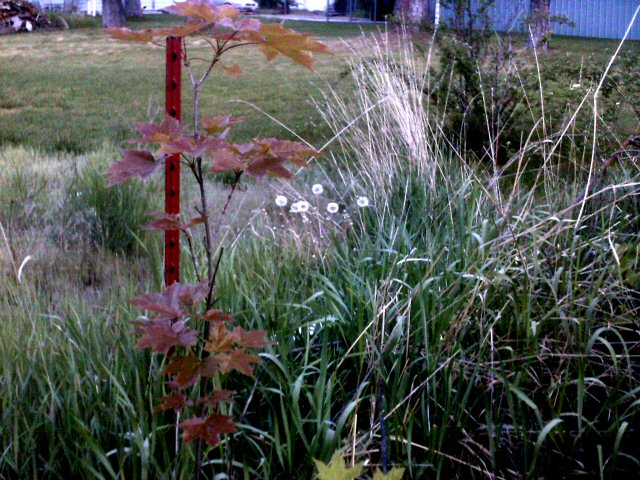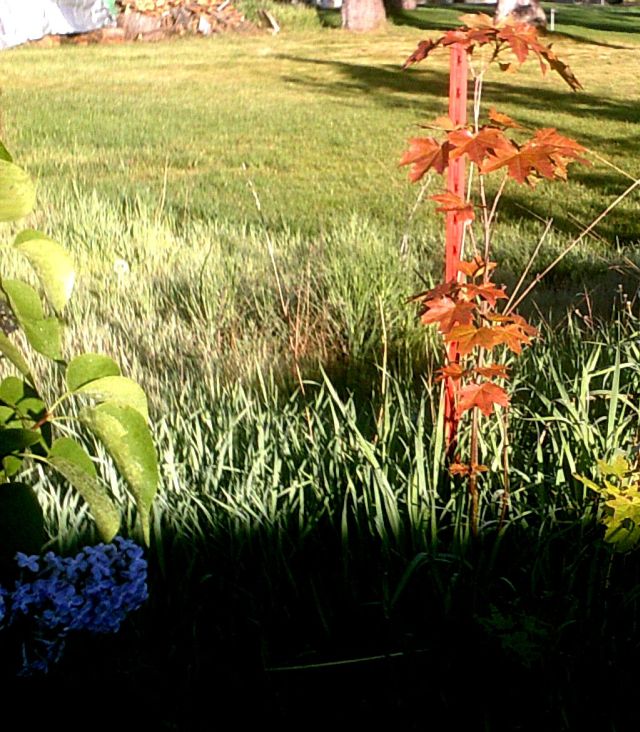 They're not immediately next to the stump; maybe two feet away, roughly where the base of the fence was. For 18 years this tree has been sitting underground, paused. As soon as it got full sun, it resumed. Resilience. God's work.
Labels: Smarty-plants