Two-ended again
Via RealClearScience,
an excellent case study of the well-known theorem "Germans don't get bored." Even though the subject is completely useless, it strikes me as a situation where
two-ended spectra
would help our thinking.
German cities emit several times less light per capita than comparably sized American cities, according to a recent publication in the journal Remote Sensing. The size of the gap grew with city size, as light per capita increased with city size in the USA but decreased with city size in Germany. The study also examined regional differences, and surprisingly found that light emission per capita was higher in cities in the former East of Germany than from those in the former West. "The size of the difference in light emission is surprisingly large. This work will allow us to identify comparable cities in order to uncover the reasons behind the differences." These could include differences in the type of lamps, but also architectural factors like the width of the streets and the amount of trees. The LED lamps currently being installed in many cities are expected to greatly change the nighttime environment, for example by reducing the amount of light that shines upwards.
Back in the 1840s when science was fresh and valid, the two-ended concept proved helpful in dealing with cold and hot.
Ohm used this idea
in developing his formulas for electrical flow and friction. Several researchers
noted
that a
source of cold
could be focused with a parabolic reflector just as a source of heat could. Most of our thinking about light, both formal and informal, is currently based on a one-ended spectrum. This causes us to neglect the role of surfaces. I noticed this forcefully in 2009 when my laundry room was being repaired after ice dam problems. The remodelers took off the white ceiling tiles and the white floor vinyl and left the dark wood exposed for a week while a fan dried things out. During that week I had to use the room, and found that the 60-watt light bulb no longer lit anything. It had been adequate when the white flat surfaces reflected and diffused its light, but with the ceiling dark and complicated, the same lumens did nothing at all for the room.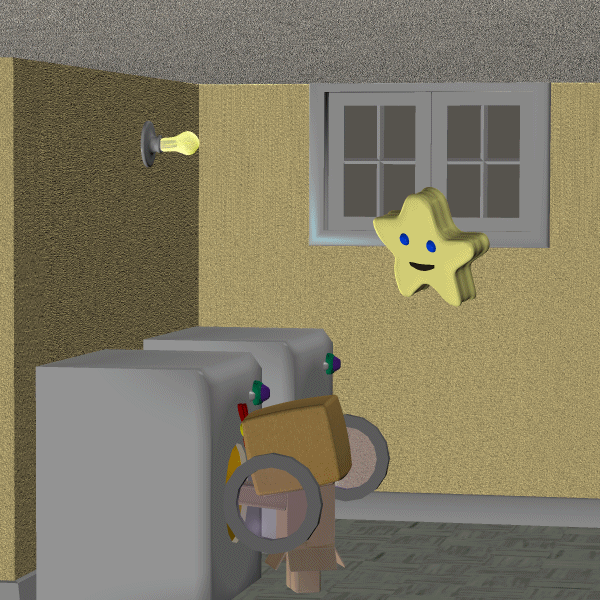 If my thinking had been based on
light and dark sources
, like the positive and negative ends of a battery, this phenomenon wouldn't have been such a surprise. In the case of cities, the distinction turns out to be obvious. I know nothing about German cities, so I just picked a couple of Bach-related cities that came to mind, Cottbus in East and Göttingen in West. I wanted a US city of similar size, and Toledo came to mind. (Not Bach-related for damn sure.)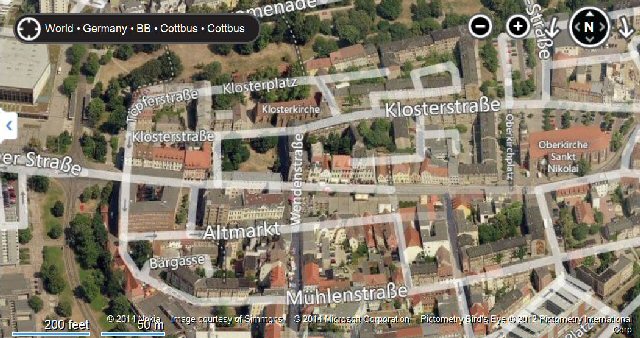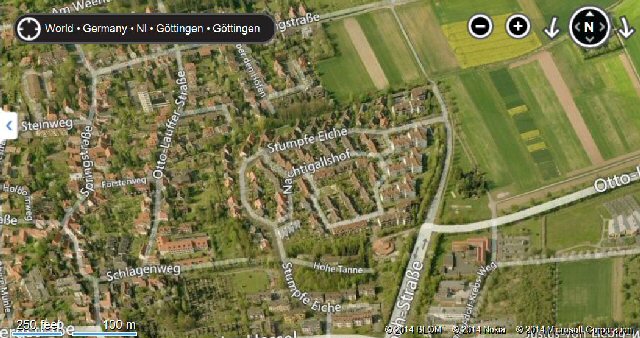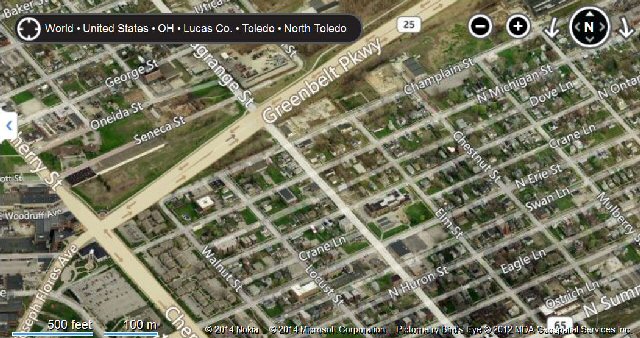 In the Bing** birds-eye views the differences are dramatic. Both German cities have a similar street pattern. Sparse streets with tall apts close to the street. The apts look remarkably uniform in size and material. Göttingen (West) has lots more "dark emitters" as in trees and grass. The US vs Germany difference is mainly in the quantity of "light emitters". US cities have*** lots of small blocks, which means lots of corners with streetlights. Houses are (comparatively) small and far from the street, so the "dark-emitters" aren't competing as heavily. **Footnote 1: Bing is quietly developing an answer to Google's Streetview. Bing calls it Streetside. It doesn't cover everywhere yet, but I like its pictures better. Perspective is closer to reality, without the odd foreshortening and forelongening of Google's pics. [Later, Aug 2015: Bing has ruined its own superiority. Streetside was revised somehow, and now it's
worse
than Google Streetview in terms of distorted perspective! Dumb move!] ***Footnote 2: US cities not only have lots of small blocks, they have blocks of small lots. = = = = = Update March 2017:
I tried the cold-focusing experiment.
Results completely negative. No indication of reflection from flat tinfoil, or focusing in tinfoil parabola.