Real philosophy!
Before bedtime I like to peek at the sleeping dogs in the
Pet Collective
channel. Sleeping can be contagious. These live channels draw a typical variety of Youtube comments, mainly multilingual aaaawwwww with a mixture of attempted nastiness. Last night a truly profound comment appeared among the usual.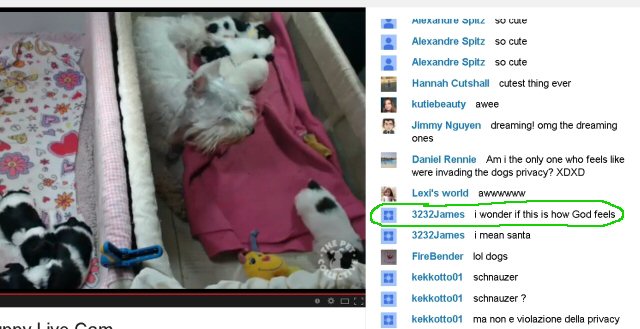 Nice to know that a
real philosopher
is around. Especially while the professional "philosophers", always fantastically stupid, have outdone themselves with
this piece of unspeakable multi-level craziness and outright infantile retardation.