More Santayana
Still on the subject of Learning From History: There's some fairly obvious history going on in Wash right now, and it should provide a learning opportunity. But it won't. After several atypically soft fire seasons, we've got a major fire in the central part of the state.
Pictures
show considerable destruction in the town of Pateros. But the pictures also show some untouched and unscorched structures amid the devastation. What do those untouched structures have in common? Brick and metal siding. One news article quotes a resident as saying "an angel must have protected the church." No, brick sides and a metal roof protected the church. But maybe an angel gave your church management enough common sense to build with brick! This is, of course, a very old lesson. Chicago learned it properly in 1871, and Chicago is still an all-brick city. Will we learn it this time? Nope. We have forgotten how to remember. We're EXCEPTIONAL! USA STRONG! USA STRONG! USA STRONG!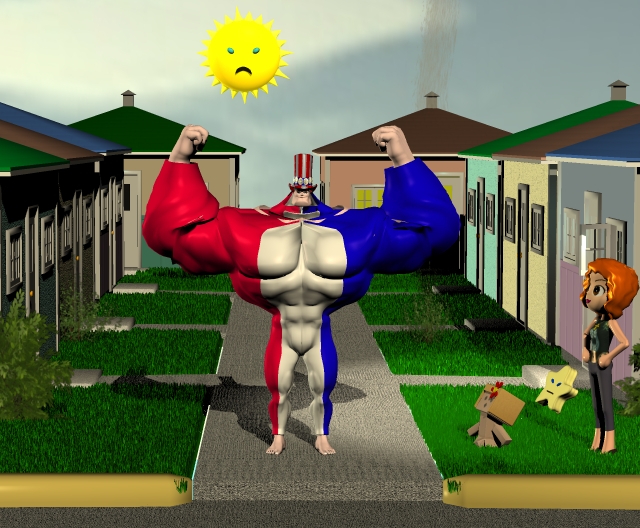 = = = = = Sidenote: You can't tell from the pictures, but I'd bet the houses that burned first had vinyl siding. In lots of smaller fires, vinyl siding is a blazingly obvious contributor. When something like a barbecue or a patio heater destroys a house, you can be 100% sure that the description will include "ignited the
vinyl
siding, which then sent flames up into the eaves."
Labels: STRONG!